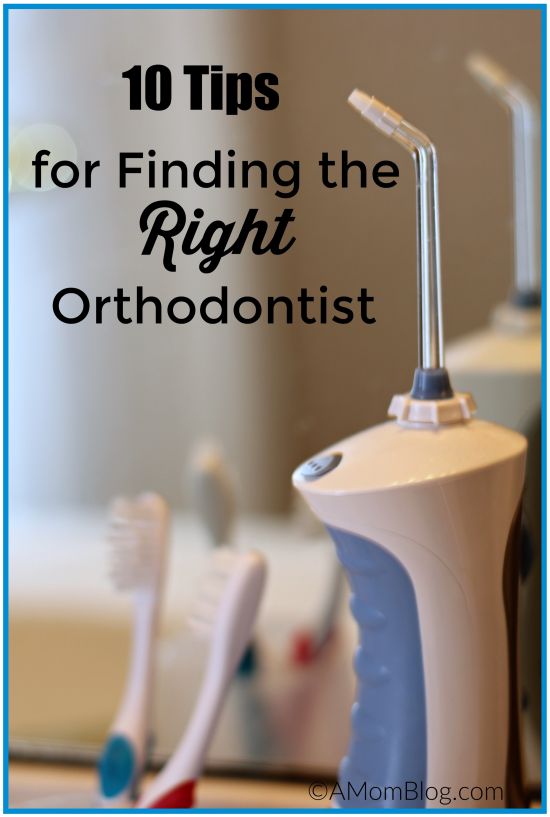 When the need to search for an orthodontist arises how will you find the right one? Yes, there are a slew of them if you just do a quick Google search for orthodontists in your area but do you really want to trust your or your child's teeth to a random orthodontist a Google search came up with? I didn't think so.
A lot of times, at least in my experience, your dentist may have recommendations, perhaps someone he has a business relationship with. We tried that and it just didn't work for me. Well, not the first recommendation anyway. I asked online friends and got recommendations and checked out the ones the dentist recommended.
Whether you opt for an orthodontist you find on your own or one your dentist may have recommended you might want to read through the following tip to help you find the right orthodontist for your family.
Tips for Finding the Right Orthodontist
• An orthodontist or a dentist Nowadays, dentists perform orthodontic work as well. It didn't use to be like that but things change. In both instances for my family, we opted for a doctor who specializes in orthodontics.
• An excellent reputation Check online reviews, ask friends or even your dental office for recommendations. Word of mouth and personal experiences from someone you know and trust hold a little more weight than what you may read about online.
• Treats both children and adults This is important depending on the age of the individual seeking orthodontic treatment.
• Guaranteed results You certainly don't want to spend a large amount of money and years in braces to be unhappy with the final result. Make sure before you agree to any treatment that you are guaranteed to get the results you expect.
• Included in fees Some offices charge for broken brackets. Some will have an allowance of a few then charge a fee to fix them. Find out ahead of time what exactly is included in the fee and what is not. Accidents do happen with brackets.
• Use of the latest technology Technology is ever changing. Make sure your orthodontist of choice is up to date with those changes like 3-D imaging. You'll want to make sure he uses the latest technology to give you the best smile possible.
• Orthodontic treatment options There are more than just conventional metal braces available now that utilize the latest innovative technology like self-ligating braces or clear aligners. It's always nice to have options. An orthodontist will let you know which options are available to you based on your needs.
• Affordable payment options Payments! Brace yourself for the price tag. Braces are not cheap. But the right payment plan can make them affordable. Many offices have multiple means in which to make payments – in office, via mail, online portal, etc? Make sure making your payments is convenient for you and works within your budget.
• An efficiently run office run An efficiently run off can make the difference between a good experience and a bad one.
• Fun and comfortable office environment Look for an office with a friendly staff that makes you feel welcome. Your child or yourself if you're the one getting braces needs to feel 100% comfortable with the staff you're going to be working with and seeing for some time. This isn't a one-time visit. Make sure it's a place you or your child will enjoy being.
We ended up with a really great orthodontist who gave us options, provided a payment plan we could work with and who makes my daughter feel welcome and comfortable when she goes to her appointments.
Follow these tips, ask questions and check out multiple offices and hopefully you'll find the right orthodontist for you.
(Visited 51 times, 1 visits today)