Once you've got your hands on your DSLR of choice, for me that's Canon, you get that bug to buy camera gear. But how much gear do you really need? What is it you are planning to do? Don't buy gear just for the sake of it. Though it is tempting, that can get expensive and heavy if you plan on traveling with it all.
Cameras:
So let's go back a step and think cameras. What type of camera are you looking for? Believe me, I have looked and looked and looked. What type of camera you get is going to depend on a couple of things like, what level you are at in your photography journey? Beginners are going to need a lot less than a professional photographer. Are you planning on using it for video or vlogging, travel or simply for your own personal tool to capture and share your life's moments?
I'm sure you own a phone right? Chances are you've always got that camera handy. Personally, I'm not too fond of my phone camera but I'd rather have it than miss out on a moment I wish I could capture. I keep a small point and shoot handy too. It gives me better quality photos than the phone camera. When looking at cameras think portability if you are planning on traveling with it. I've taken my Canon DSLR on trips and I love the quality of the photos I get from it but I will tell you one thing it does get heavy after awhile and when flying it does tend to take up a lot of space.
Beyond the Camera:
So let's say you've decided on your camera choice and have decided on a DSLR. Great! They are terrific. I love mine. But one thing I don't love is the on-camera flash. Yuck, yuck, yuck. I hate the way my photos come out when I use the on-camera flash. It's just a big bright white flash of yuck on my subjects' faces. I obviously need a flash with bounce so I can adjust the light so it isn't directly in my subject's faces. I didn't want anything too big that would just add on to the weight of an already hefty camera. So, I just picked up this Canon 270EX II Speedlite Flash which a friend highly recommended. It's small, lightweight, and has bounce up to 90 degrees. Everything I wanted in a flash, well almost. I still don't like a harsh flash so I'll probably pick up a flash diffuser for under $10. You'd be surprised what a huge difference a little diffuser can do for you photos.
Lenses
Oh, how I just wish I could buy all the lenses – macro, wide angle, zoom, etc. but the one lens I feel is a must-have lens is the 50mm F/1.8 otherwise known as the "nifty-fifty".
 I had a nifty-fifty but when I got rid of my old camera, I sold the flash and lens too. So now, you know I have to get myself a nifty-fifty. Why? Well, it's simple, I love what the 50mm F/1.8 can do. You know those photos that have that beautiful buttery background? They have just enough blur or bokeh to turn an average shot into something beautiful. Let me show you, here's one I took when I had mine. I love the softness of this photo.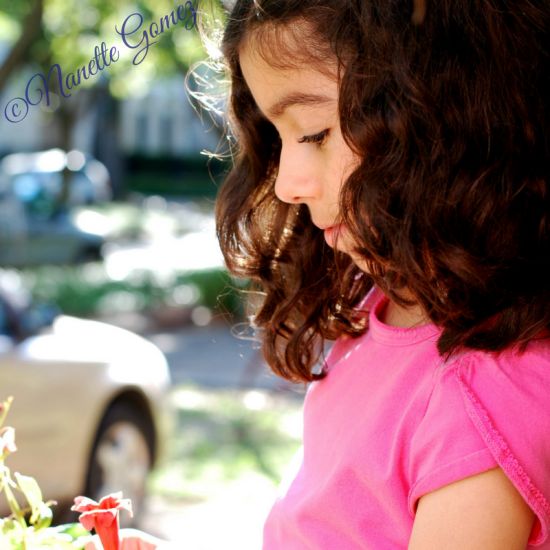 That's what a nifty-fifty can do for your photos. It's one of my favorite lenses. That's next on my list of camera gear to buy the Canon EF 50mm f/1.8 STM Lens. It's great for portraits!

I love taking photos with a 50mm F/1.8. Speaking of that, it's time I got out of here and picked up my camera while I still have some sunlight and my kids home from school. Go grab your camera and take a couple of pics today, you'll be glad you did.
(Visited 80 times, 1 visits today)