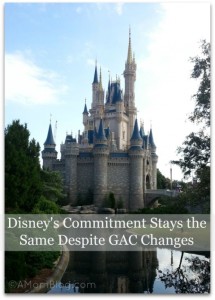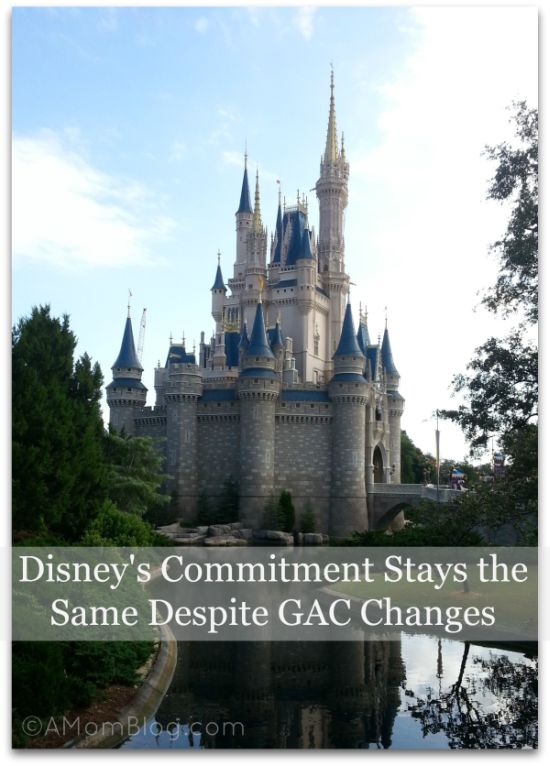 Disney holds true to their commitment to provide all guest with a magical time.  Meg Crofton, President Walt Disney Parks & Resorts Operations, U.S. and France, sent the following information out regarding the changes to the Guest Assistance Card program.
Disney Parks holds a cherished place in the hearts of the millions of Guests who visit us each year. We know that is especially true for those of you who have a loved one with a disability. For many families, what would be impossible elsewhere is not only possible, but magical, at our parks and resorts. We are proud to play such an important role in so many of your lives.
So please don't think, as I've seen online, that Disney doesn't realize how hard and yes, impossible for some families to truly enjoy Disney Parks without assistance would be. They obviously do. And they do care that the program they set up to help our families is being abused to a point that has become beyond ridiculous. I can only imagine their frustration at this abuse. I'm so grateful they are working to resolve the problem – the abuse.
Unfortunately, our current program for providing access to attractions for Guests with disabilities has been abused and exploited to such an extent that we are no longer able to effectively sustain it in its present form. After careful consideration, and with the needs of our Guests with disabilities as our foremost concern, we are modifying the current program so that we will be able to continue to serve those Guests for whom the program is intended.
But we all need to be understanding and patient and see how things work out. Change takes time and adjustments to get the bugs out and get a new routine down but it can be done.
As with any change, there will be a period of adjustment, particularly for those families who have developed and refined their preferred ways of enjoying our parks with their loved ones over the years. I thank you in advance for your patience as we fine-tune our new program to mitigate the current abuse, while still providing the special experience our Guests have come to expect from Disney.
Disney magic hasn't gone away for our families. They haven't changed their commitment just because they are making some changes to stop the abuse of the assistance they wanted to provide for our families. It isn't something they have to do. I think it's important to remember that.
Our commitment to providing an inclusive and welcoming environment for all our Guests has not changed. We have long recognized that people may have different needs, and we will continue to work individually with our Guests with disabilities to provide assistance that is responsive to their unique circumstances.
I for one, will continue to trust Disney with our treasured family vacation time as often as we can. Nothing compares to the memories we hold from our visits to the Disney Parks, even if they came with a couple of meltdowns. The wonderful, cherished memories shine through my heart brighter than anything.
© 2013, Nanette Gomez. All rights reserved.