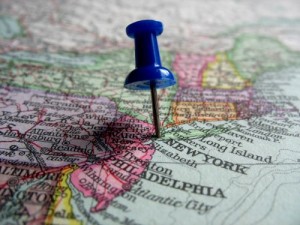 I think we've been bit by the travel bug!  I really would love to travel this year.  Let's see, I'm going to Blissdom and that takes place in TN.  I'm hoping to go to BlogHer with a friend and that will be in New York this year.  My kiddo wants to go back to Alice Cooper's Cooperstown restaurant in Phoenix, Arizona and hubby mentioned Sea World in Florida.
I don't think we've ever thought this much about travel.  I have a feeling our trip last year to Disneyland/BlogHer got that travel bug in us going.
Of course, I'll have to make the Blissdom conference without the family but still it will be nice to travel.  I wish we could travel more and all together as a family, visit family oriented hotels, events and amusement parks.  We are very much a tight knit, do everything as a family family.  It's just one of the many things I love about our family.
Will we actually get to make any of these dream trips?  I don't know just yet but maybe.  It's just kinda nice to know we've all been bitten by the same bug at the same time. 🙂  Who knows I may get to share some adventures this year with you.
What about you?  Have you thought about any travel destinations you'd like to visit this year?  Where would your dream vacation spot be? Is family travel your thing or do you take those occasional trips away without the kids?