Are you confused when shopping for vitamins and supplements?  Not only are the shelves at your grocery store lined with what seems like hundreds of different vitamins and supplements but there are so many brands as well.  This is what my grocery store aisle looks like. It's very overwhelming isn't it? How do you figure out what your body needs?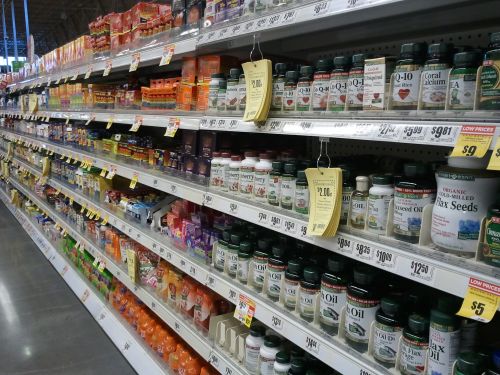 I've always been curious myself as to what vitamins and supplements I need. I know I need something I just don't know what for sure.  So I went over to NutritionPossible.com, created a free account and completed the assessment which was super quick and easy to get some answers and a direction in which to go.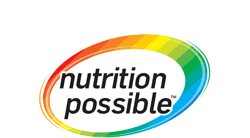 All I did was answer a few questions about my eating and lifestyle habits and it provided me with a nutrition plan with recommendations for the areas in my life that I am most interested in improving such as brain, eye, metabolism, etc.  and learning more about which included:
suggested supplements, how much I'd need and their health benefit
78 suggested foods and how many servings and their benefits
AND suggested activities to better health and the areas in which these activities will aid in my health goals.
I love the suggested activities. They are simple and easy to include into a 30 minute exercise routine and they will get me moving. It even provided me with challenges. Here's one of them:
Work it
Work out in 3, 10-minute physical activity sessions by walking, dancing around your living room, or jumping on a stationary bike 3 days a week. Work toward 5 days a week for the full benefit. Adults need 2 hours and 30 minutes of moderate physical activity every week, preferably spread out over 7 days. That's 30 minutes, 5 days a week.
This Challenge Supports:
Bone Health
Brain Health
Energy & Metabolism
General Health
Heart Health
Immunity
Muscle Health
Want to get rid of the confusion of which supplements and why? Sign up for your free account at Nutrition Possible.com and complete the assessment.  Once you do you'll also be able to download a great high dollar saving coupon for  Centrum® products.
WIN a $25 AMEX gift card
To enter the giveaway, take the assessment on NutritionPossible.com and come back here and share something you didn't know you were lacking.
Giveaway ends: February 10th. Giveaway rules.
I am participating in a sponsored campaign hosted by One2One Network. I received incentives and am eligible for prizing. While all opinions stated are my own, I make no claims about NutritionPossible.com as a product or its effectiveness.