This post contains affiliate links.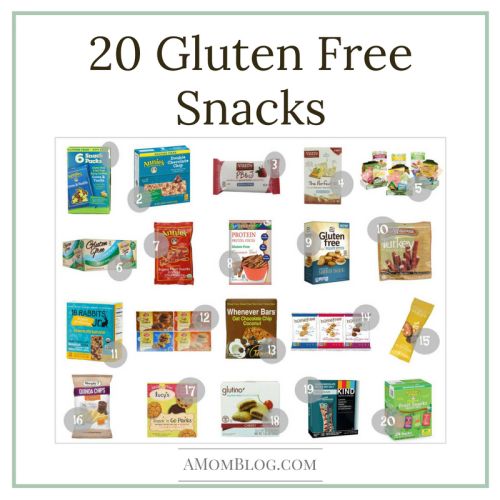 It's time again to start thinking about school lunches. With a child with food allergies, back to school can be a scary thought especially when it comes to lunch. Most if not all kids want a snack along with thier healthy lunch, I know mine does. Nothing the school has to offer is safe for my daughter with a gluten intolerance so we are always on the search for lunch ideas and snacks. If you are too, here are twenty great gluten free snack options for you to consider.
1. Annie's Homegrown Bunny Cookies, 6 pk — $6.46
Save 25% with Clipped Coupon
Save Up to 15% with Subscribe & Save
Final Price: $4.12
Number 19 are our favorite bars. I highly recommend the Almonds & Apricots in Yougurt bars. They are delicious.
I hope you and your kids find these 20 gluten free snack options helpful. Keep lunch fun and safe.