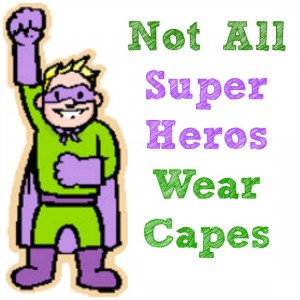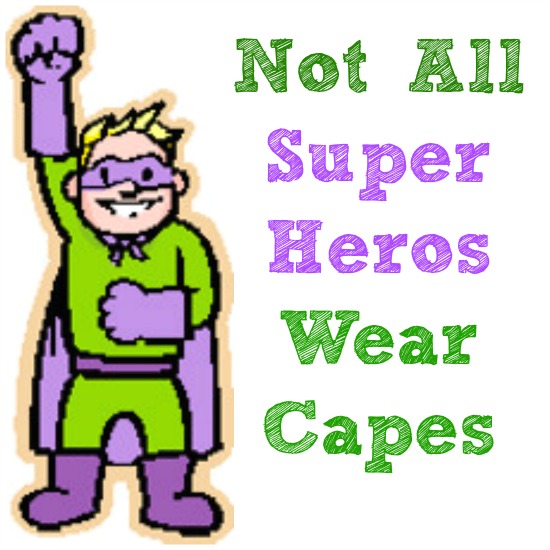 Super Heros. Who do you think of?
I know my super heros.  Yes, I have more than one in my life.
First it was my dad. It's true what they say, a little girls first love is her daddy. He is and always has been the first man I ever loved. He is my super hero! Raising a large family on only his income while my mom took care of us while he worked day and night sometimes to give us all we needed. We used to sing songs together as he played his guitar. He took us on trips and slept on the car to rest and stopped at every historical spot a long the way. What fond memories I have of my childhood because of all he gave. My Super Hero Dad! He doesn't read my blog but here's a message to him anyway, "I love you with all my heart dad, always have, always will."
Then I married my next love, my Super Hero husband who cares for me and cherishes his family. He is so much like my dad. He allows me the privilege of being a stay at home mom so I can raise our kids, so I can be home for them when they come home from school and now to home school one of them. He carries the financial weight all alone just like my dad did. I couldn't have asked for a more loving husband. No one could love me more than he does. I guess that's what happens when you marry your best friend.
And then, that day in spring oh so many years ago it seems though it really wasn't that long ago when I met my littlest Super Hero – our baby boy! This little tiny Bug who showed me love in an instant was real, who made my heart overflow with such unending, overly joyous love. Each and every day he shows me the challenges he faces, the determination to overcome them and pride in victory over them.
Wow, looking back on this post, I am one very lucky lady to have so much love in my life and so many Super Hero men in it.
And as far as I can remember not one of them have ever worn a cape, at least I don't think so. But maybe they are all just really good at keeping a secret.
Who is your Super Hero?
© 2014, Nanette Gomez. All rights reserved.