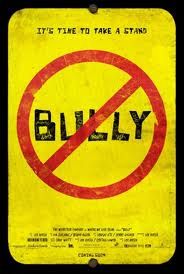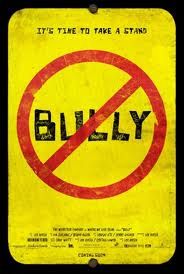 If there is one thing I can't stand it's bullying. Mean girls are mean girls whether they are pre-teens or teens or even younger. Then they grow up to be mean women. What is wrong with these people? Jealously? Is putting other's down the only way they can make themselves feel better? Superior somehow? I don't get it.
This is one of the reasons I despise having my child in school. It's one of the multiple reasons I pulled one of my children from public school already and homeschool.
It breaks my heart to have to send my daughter back to school knowing these mean girls are there. Words hurt especially when you are a going through those young pre-teen years. As adults we can ignore the stupidity of mean women who try to hurt with words. We know as adults that these people have problems and that they have so much anger and hate inside them it lashes out at the drop of a hat. I want to say more because as a mother I am mad, angry, fuming inside, ready to strike like a cobra but I won't because I am not like that. I am not like them. And I will not allow their evil behaviors to change who I am.
That is one of the things I am stressing to my princess, not to allow the evil of this world to change who she is. I'm encouraging her to stand tall, be proud of who she is and know that she is beautiful no matter what anyone else says. Encouraging her to walk away from the ugliness.
But with cyberbullying and the rise in teen suicide at an alarming rate we have to ask, how do we keep our young, innocent, kind-hearted children safe?
The statistics on bullying and suicide are alarming:
Suicide is the third leading cause of death among young people, resulting in about 4,400 deaths per year, according to the CDC. For every suicide among young people, there are at least 100 suicide attempts.
10 to 14 year old girls may be at even higher risk for suicide, according to the study above
According to statistics reported by ABC News, nearly 30 percent of students are either bullies or victims of bullying, and 160,000 kids stay home from school every day because of fear of bullying
My princess has asked  to be on social media like her friends but at this time, when cyberbullying can run rampant I choose to keep her off such sites. I choose to monitor her text messages and emails. Even as adults bullies and mean girls are cowards, that is why cyberbullying is so prevalent, they hide behind screens and fake names and fake accounts.
It's vital that we keep the lines of communication open with our children. She needs to know that I am here for her always. It breaks my heart to see my princess cry for her friends safety when her pre-teen friend speaks of suicide because of mean girls who bully at school and school officials do nothing to stop it. Stop the bullying, no more stories like these please: Stories of 7 Teen Suicides
Protect your kids, our kids.
Don't let your kids be the mean girl (or boy). Teach your child respect, compassion, kindness and understanding.
Just stop the bullying!
© 2015, Nanette Gomez. All rights reserved.