Sometimes all it takes is a tiny remembrace to bring back a flood of memories. This tiny piece of paper did that for me today as I began drafting this blog post. I never realized why I was keeping it until now.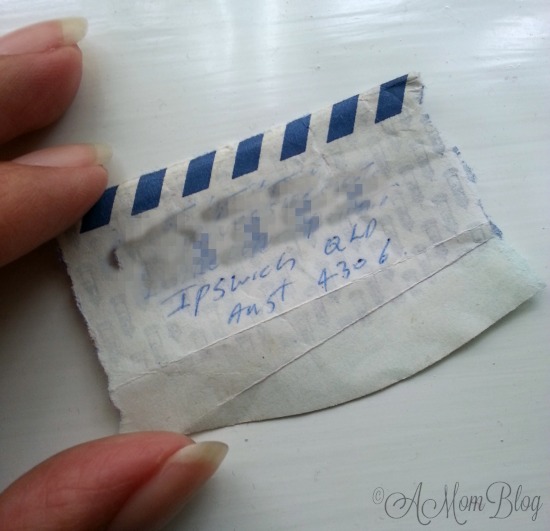 Have you ever seen the movie, The Man from Snowy River? It's a wonderful movie. I must have watched it a million times. It takes place in Australia and the scenery is breathtaking to say the least. That movie I guess is what brought out the wanderlust in me. I became obsessed with the idea of visiting Australia. I began savings and researching, planning travel in my head as my dad was not going to let me go or so he insisted. At a convention I attended with my family out of several thousands of attendees I met two young men my age at the time. They were traveling around the world and you guessed it, they were Australian. Even if I never got to Australia at least now I had friends from there.
We chatted briefly over the few days of the convention. Before we parted and went our separate ways we exchanged addresses. Shortly after we began writing to each other. It was so cool to have a pen pal in the place I hoped to one day visit.
As it took so long for snail mail to get back and forth our letters soon began to cross over each other and we began calling each other – LONG DISTANCE instead! Time zones made that a tad bit challenging but it was fun (and EXPENSIVE think back to before cell phones) and we took turns to avoid too much expense on either one of us. Time passed and he extended an offer I could not refuse!
He invited me to fulfill my dream and asked if I wanted to go visit him and his mom in their home in Ipswich, Queensland AUSTRALIA! How could I say no? My father found that easy to say but fortunately, he didn't ask my father he asked me and I am a stubborn one, always have been. I made up my mind. I was going! I saved my hard earned money, contacted a travel agent and paid for our tickets all on my own.
Despite my dad's insistence, I went (and dragged my sister along because my dad made me) and it was INCREDIBLE! It was a dream come true. It was so hard to come home.
That little piece of paper up there, well, I guess I keep it for a lot of reasons though I hadn't really thought about it till now, till I started writing this. It's a reminder for me.
It reminds me of my friend, the friendship we built and sadly lost over time.
It reminds me of a trip of a lifetime and my friend and his family who opened their home to a stranger to fulfill a dream.
It's a reminder to me that I can be strong, that I can do things on my own.
It's a reminder that dreams do come true and that just because you lose touch with someone doesn't mean that the kindess they extended so many years ago has ever been forgotten.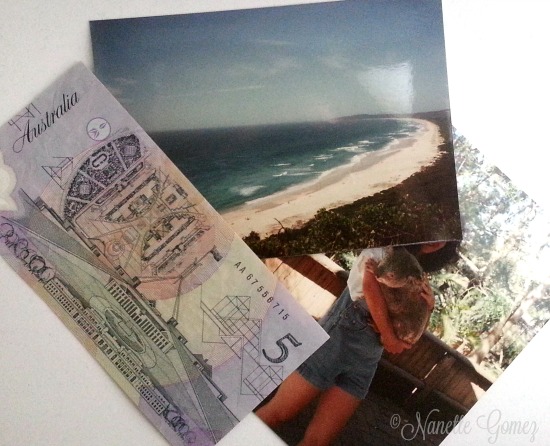 That is one powerful little piece of paper. Thank you for the reminders and the memories.