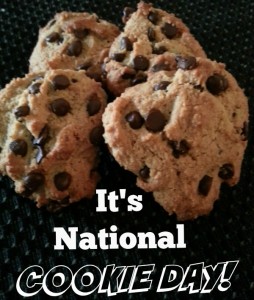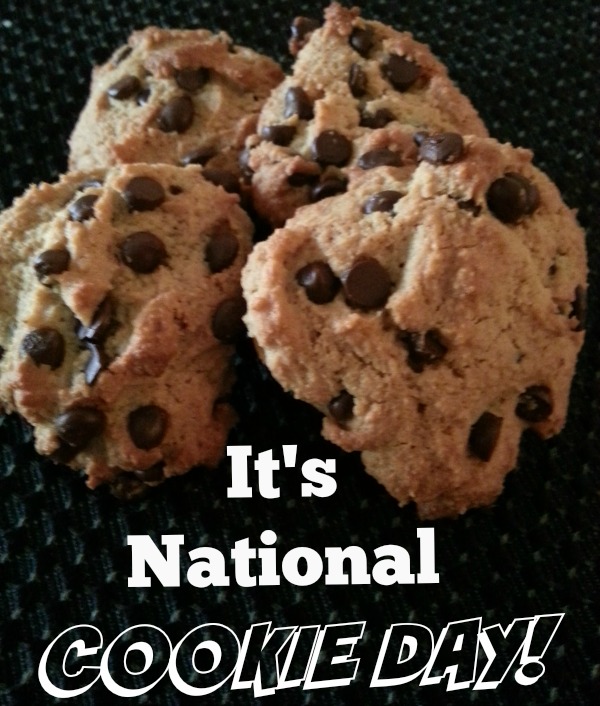 Did you know there was a National Cookie Day? I didn't. I saw it posted on facebook yesterday. I know, bad me I really should have know this right? I must write that down for next year so I don't forget.
Since going grain free, cookies aren't or should I say weren't something we were able to have until… Yes, there is an until! Until I did a little digging around for grain free options. It's not as difficult to find as you might think. Pinterest is a great help in that area as is the all knowing Google search!
We now have two favorites! I tend to like the Chocolate Chip cookies. I actually found 2 different recipes I like and the kids really seem to like the Snickerdoodle recipe as well. Of course, the Snickerdoodles are much better for making ice cream sandwiches out of which is why I think they prefer them. That way they get 2 delicious desserts in one! Smart thinking on their part the sneaky little monkeys.
There are so many different types of cookies so I want to know what your favorite cookie is. Do you have one you just love, one that maybe brings back memories of your childhood or a secret family recipe you'd never share?
Ooohh, I miss Oatmeal Raisin cookies and nope I never mistook them for chocolate chip. LOL
Aaahhh
I'll just sit here and have a couple of chocolate chip cookies while you think about which is your favorite.
Nom, nom, nom…
© 2014, Nanette Gomez. All rights reserved.