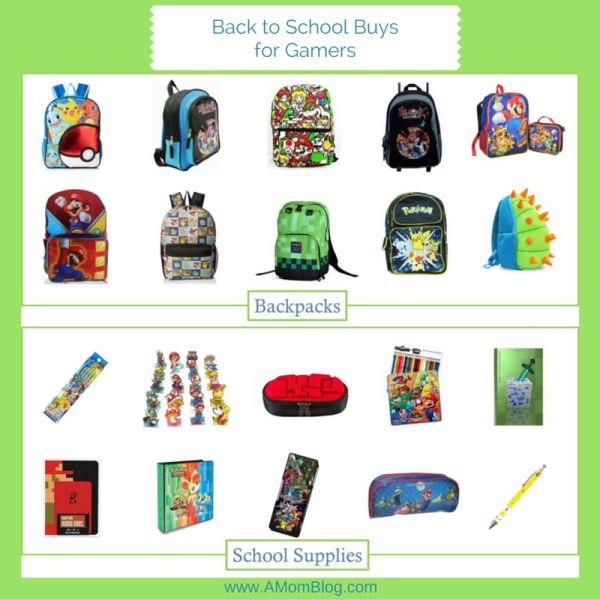 As much as we are enjoying summer, there is no denying it's time to start thinking about back to school and buying school supplies. Got a little gamer or two in the house? These "gamer" themed back to school supplies might just ease the pain of thinking about heading back to school a little easier for them.
Backpacks:
School Supplies:
Which back to school buys will be a big hit in your home?
This post contains affiliate links.