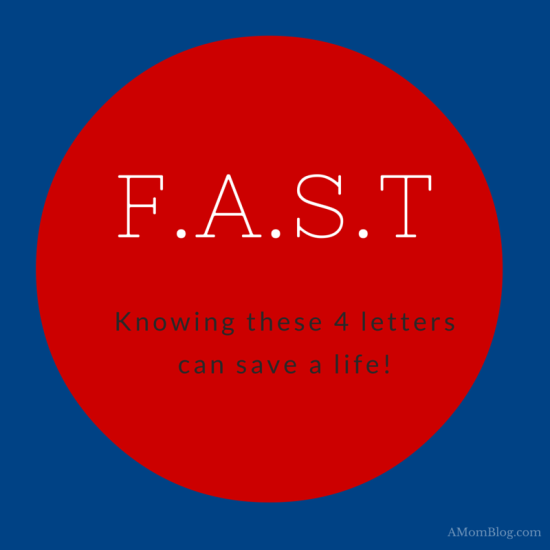 F. A. S. T. Do you know what those four letters stand for? Those are the four letter that can help you save a life if you remember them. They stand for the warning signs of a stroke.
Only 9% of us know and can recall what F.A.S.T. stands for. Stroke is the number 1 preventable cause of disability.
If you suspect a possible stroke, ask these questions:
F. – Face Drooping – Ask the person to smile. Does one side of the face droop? Or does it feel numb?
A. – Arm Weakness – Ask the person to raise both arms. Are they able to or does one arm drift downward?
S. – Speech Difficulty – Ask the person to repeat a simple sentence such as "The sky is blue". Were they able to repeate the sentence correctly? Is their speech slurred, are they unable to speak or are you unable to understand their speech?
T. – Time to call 9-1-1 – If the person shows any of the signs listed, even if they go away, call 9-1-1 and get them to a hospital immediately.
I have a friend who had a stroke and thankfully he got help quickly and through his determination and very hard work he's doing very well now. He is quite the inspiration!
It is because of him and his family sharing their story I wanted to share this information with you. Having seen how quick action can save a life we all need to know the signs of a stroke and what to do.