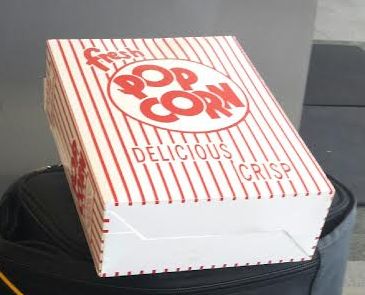 Who doesn't love going to the movies? I know we do. There's just something about that large screen, surround sound oh and the smell of fresh, buttered popcorn that just makes watching a movie that much more fun.
What I don't love? Is the price tag that goes along with it. It's rather pricey even for a family of four, I can't image a larger family trying to go.
So, if you're like me, love the movie but not the price tag then this is the day for you – August 20, 2016!
Why? Because August 20, 2016 is Cinemark's Community Day and they offer free DreamWorks movies at your local Cinemark between 9:00 am and 1:00 pm. Plus, they also offer discounted concession items including $2 small popcorn, $2 16 oz. soft drinks and all packaged candy varieties for $2 (while supplies last). According to Cinemark – "Movie selection at each theatre may include the following family-friendly films: Kung Fu Panda 3, Home, How to Train Your Dragon 2, Madagascar 3, and Shrek."
You'll be able to see which movie selections will be available in your area online at cinemark.com beginning Aug. 15th. Keep in mind, complimentary tickets will be available at the theater box office only beginning at 8:30 on Aug. 20th. I'd be early if I were you. Seating is limited and tickets are on a first come, first served availability.
Cinemark has partnered with WE.org. Net proceeds will support WE.org so you can feel good about heading out to the movies and taking in a few snacks while you're there. Enjoy!