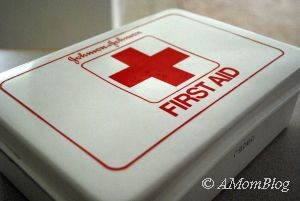 As hurricane season is underway, being prepared is vital.  We keep a lot of the typical things we think of in emergency kits but you might be forgetting something that has become so mainstay to our daily lives we don't even think about it – our cell phones!
We use our phones and tablets daily, let's not forget how important they can be in an emergency situation as well.
Weather widgets and local TV stations' apps for smartphones and tablets can keep you updated on what the weather is doing if you've lost power in your house and can't watch the news.
Limit non-emergency calls to conserve battery power and free up wireless networks for emergency agencies and operations.
Send brief text messages rather than making voice calls for the same reasons.
Don't leave the house without car-chargers to ensure you have back-up power.
Keep phones, laptops, batteries, chargers and other equipment in a dry, accessible location.
Forward your home phone calls to your wireless number if you have to evacuate.
Add a phone car charger to your emergency kit.
To help you be prepared I wanted to share this Disaster Supply Checklist with you from TexasPrepares.org. You can print it out directly from their site. Let's all stay safe and be prepared this hurricane season.