This one really made me think as I never really thought about whether or not I have a favorite fruit or vegetable. Do you have a favorite fruit or vegetable?
Then I was thinking, do they mean a favorite fruit or vegetable I like to eat or to photograph. There is a difference, at least in my case there is. I like strawberries but they just don't cooperate with me when I try to photograph them. Kind of like my kids.
I do love citrus fruits, limes, lemons, grapefruits, and oranges. So, I sliced up some oranges and lemons and took a few shots by my open window. The same one I always use for my photos. I get great natural light there. I liked the lemons but the colors just didn't make you want to reach out and grab it and eat it. That's what I wanted to feel when I saw it. So I switched things around, opted for an orange and moved things around, took some shots, moved things around a few more times. Jeepers, I don't think I've ever taken so many photos of an orange before but in the end, I was pretty happy with the results.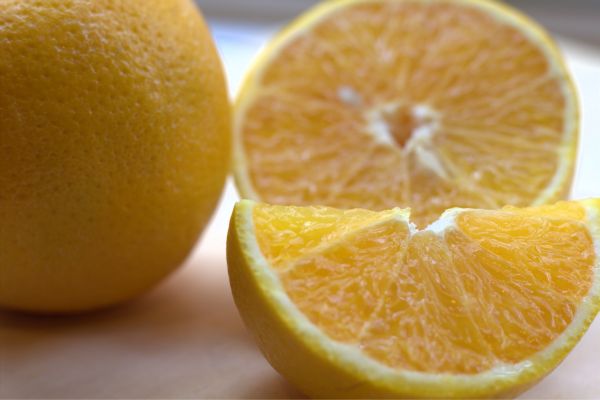 As you know, I'm not big on editing so many of my photos are straight out of the camera. I probably could have increased the lighting a bit. I do like the details on the whole orange and how tasty the sliced orange in the front looks.
Great, now I want an orange so I think I'll go have one.
Get your camera out and keep snapping photos. Are you doing a photography challenge this year? I'd love to see what you are working on. If you are, drop me a message below so I can check it out.