Rainy days and Mondays. Yes, I know it's Tuesday but that just doesn't sound as good. The photography challenge is coming along nicely. Rainy day was the challenge.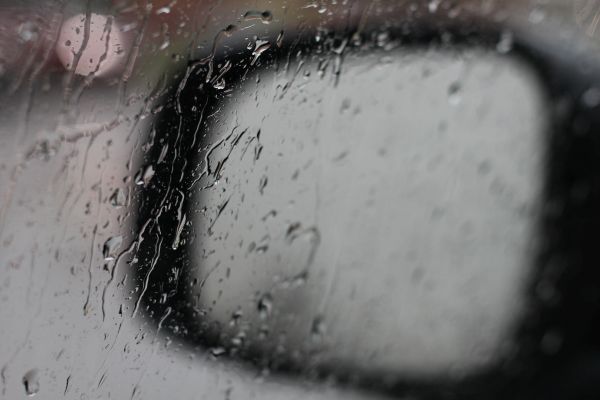 Since we've had plenty of rain around this was an easy challenge to do at least on the rainy day part. I tried to take some landscapes because that was my immediate thought of how to capture a rainy day. They were not very good. I needed to think out of the box.
I don't know about you but I don't like cookie cutter photos. I like to have a unique perspective. So, I took the photo above. It wasn't planned, it wasn't laid out, it just happened and I had my camera with me so I was able to get it.
What do I love about it? I like the bokeh, the soft almost fog like blur on the window and I like the crispness of the rain as it slowly drips down the window.
I'm actually pretty happy with this photography challenge. I'd call this one a success. I need to remember though to think out of the box and not go for the traditional photo.
If you'd like to follow along with my photography challenge sure you can do that here by signing up on the newsletter sign up box on the right or you can follow me over on Instagram where I share even more photos.