Courtesy of Chuck E. Cheese's I get to give you a chance to have a little family fun time. In fact, I get to give it to two of you. Yes, two winners this time!
We spent some time at Chuck E. Cheese's together last weekend and it wasn't just the kids playing games either. We all had a very nice time. If you want to take a second to see how we enjoyed ourselves please do. (Our family fun at Chuck E. Cheese's) Who doesn't love being a kid once in a while right?
2 Prizes! 2 Winners!
Prize: A Chuck E. Cheese's Guest Pass which includes 1 Large Pizza, 4 Soft Drinks and 30 Game Tokens plus a 10 free token pass. So your kids get 40 free game tokens. That's sure to make you the best mom or dad ever well, at least for the day!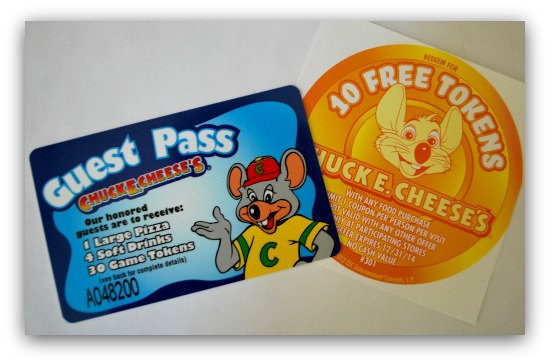 (Visited 195 times, 1 visits today)