I purchased a tablet to take with me to BlogHer in San Diego but it wasn't easy to multi-task on and it was thin but still heavy and I just couldn't justify the cost right before BlogHer  so i returned it the very same day I bought it. I'm so glad I did. Honestly, there were several little items I really liked at BlogHer but this was the most exciting.
You see, I'm not what you'd call a "lucky" kind of person so when I won a Samsung Galaxy Tab 10.1 at the Verizon luncheon I was just floored to say the least. I've had it now for a couple of weeks and after a few minor issues I'm really liking it. By the way, @SamsungSupport on twitter is a great help if you have any issues.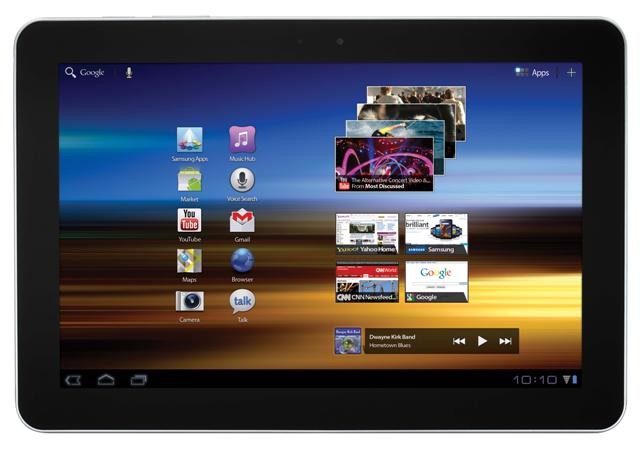 I had to go out of town almost immediately after returning from SanDiego, which getting back in itself was an adventure but I won't bore you with that. Anyway, I was worried about being able to get work done on the road.  Six hours each way was a lot of time to lose out on work/blogging time so before we left my husband suggested I get it activated so I could use it on the road. That's what we did and I must say it was great to be able to blog from it while on the road; it saved me so much time. It will be so much easier to take with me to therapy sessions and maybe once I get a cover for it I'll let the kids do some learning games or read using it. Yes, I could have taken my laptop but this was so much easier to work with, carry and put away when we stopped.  I used the camera, looked at pictures and video (1280 x 800 WXGA display = awesome), tweeted, blogged and just spent time playing around with it. Now, I just need to get a cover for it so I can carry it out of the house without the box. If you have a favorite tablet cover please let know which one it is. I'm on the hunt for one.
The thing I can't get over is how light it is -556 grams.  Honestly it feels like it weighs nothing which makes me a little worried I might drop it. I also love being able to multi-task, thanks to mini-apps, which wasn't easy to do on the other tablet I bought but returned. Here it's so easy to get around and understand. And since it's android it wasn't something new to get used to since I have an android phone already.  Everything is easy to find and I love the size of the screen.  Even me with my bad eye sight can use it without having to readjust the size (well, not much anyway).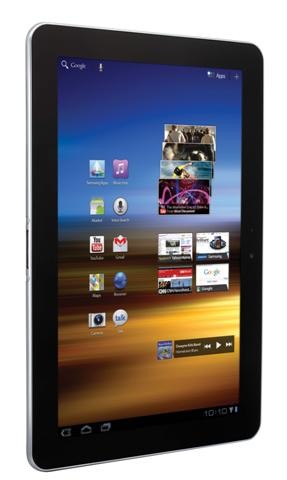 I highly recommend giving it a look if you are in the market for a tablet. Well, I'm off to learn more about the Galaxy Tab's Social Hub.
Disclosure:  No, I was not compensated in any way to post this information. I just really like it and think it's one you might look at as an option should you be in the market for one. This post may contain affiliate links.
(Visited 8 times, 1 visits today)