Of course when visiting Disneyland or Disney World everyone has their favorite ride to go on. My family is no different. And no, no two people ever seem to have the same favorite.  For princess it's this – The Mad Tea Party!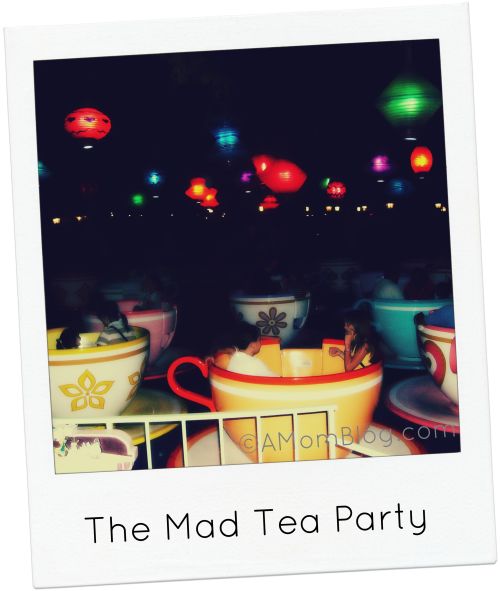 My kids could just spin and spin and spin for hours if you let them. Me? Not so much, after the second attempt at it I was done! I'm one of those riders who could just sit back and let the ride do all the work and actually be able to step off of it without falling over and be okay with that. Princess loves to be silly on it, giggling as she goes. And Bug, well he doesn't have the ability to get dizzy so he's perfectly fine with daddy spinning it like nobody's business. Hubby gets off worn out from all the spinning. This is one time having weak wrists comes in handy.
Now, Bug's favorite ride was no surprise at all. It was Autopia of course! I won't even tell you how many times we rode that ride. I think we came back to it every single time he got to pick a ride. So yeah, every fourth ride was this. He loved this view.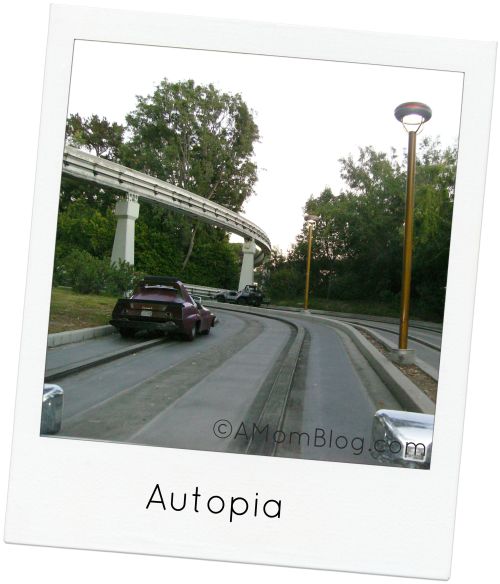 That boy loves his cars. Needless to say, he is anxiously awaiting a trip to CARS Land. It's on our wish list Bug.
Goofy's Sky School at California Adventure was my favorite. We all came off that ride just laughing our heads off. That was definitely a Disney magical moment for me to hear such joy and laughter coming from all of us.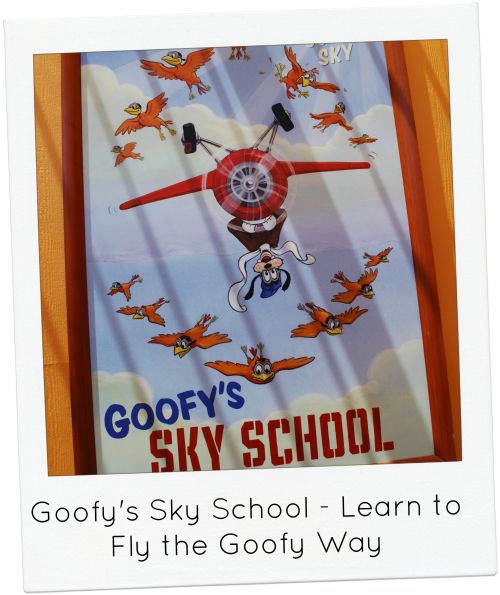 And hubby's? Well, if I had to guess, I'd say his favorite ride was Star Tours as he's been into Star Wars for a long time. But I can tell you without at doubt his favorite thing was ElecTRONica. He refused to leave that one area. Couldn't pry him out of Flynn's Arcade.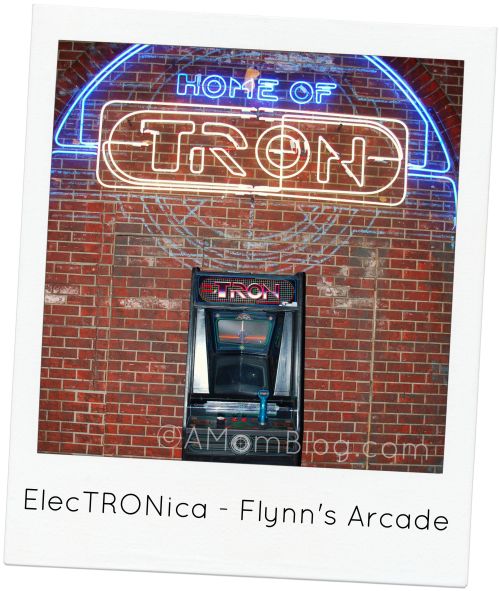 But you know what? I think the best time we had a Disney is closing out the rest of the world, walking hand in had with each other through the park and whole-heartedly enjoying each other and the family centered time we shared. Ok so it was the best time for me. I think the kids and hubby might just put the rides and Flynn's arcade ahead of it though.
(Visited 28 times, 1 visits today)