For this photography challenge, I not only wanted to photograph something I've never photographed before which was the challenge; I wanted it to be something that would make me smile. This made me smile for the obvious reason.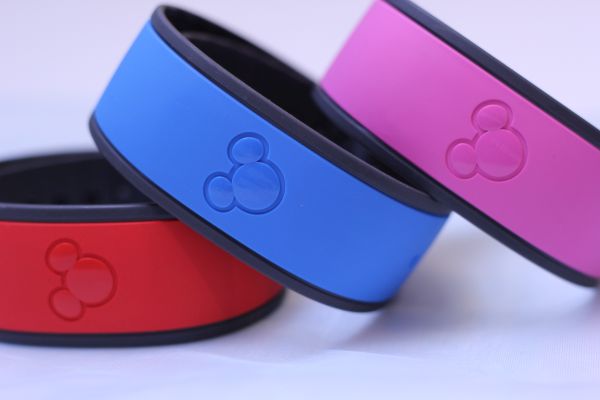 Cause I just can't help smiling when I think about Disney! These are our first magicbands and I am beyond excited to wear them. Right now they are just the plain simple bands that you can buy from the DisneyStore.com or from the ShopDisney app. Yes, I have the app on my phone.
But soon they will be personalized with stickers and bows! I can't wait! Oh, did I said that already? Is my excitement showing THAT much? Oh, it is. Well, then I guess it's a good thing you can't see my Mickey ears then.
I had a hard time photographing the magicbands though. I think it was a lighting issue and the background isn't as bright as I would like it to be but at least they are in focus. Rainy days don't bring in much light to the only area in my home that I can photograph from. Plus, my camera was having trouble focusing on them today.
Product photography is one of my favorite types of photography so I enjoyed it even if I had to fight my camera just a bit. But all in all, I'm pretty happy with the results especially since this photo is straight out of the camera.
No editing. I like it when that happens. I am not a fan of photo editing. Are you?
(Visited 38 times, 1 visits today)