Flowers, that's the challenge. Ok, so how do you make flowers any more beautiful than they naturally are? I love flowers, who doesn't but how do you to take a typical garden flower and make it look like something more?
There are these really pretty and unique looking pink flowers climbing over my backyard fence and in the morning they are just shimmering with dew drops as the sun shines on them. So I thought ok, these are the flowers I'm going to take photographs of for this challenge.
That meant getting the step ladder, trying not to fall off of it while trying to get the shots I want without blocking the direct sunlight or I'd lose the shine off the morning dew. All this while standing on a ladder on wet soggy grass. The things we do for the perfect shot.
Well not exactly. I took photo after photo hoping that one of them would at least be good enough to use.  Let's just say I'm glad I took so many. That's the great thing about digital photography, you can take a million shots to get one good one. Much cheaper than film. Do any of you even remember film? Ooops, showing my age. It's ok I love film. I admit it.
So I've got my shots and go inside and upload them so I can take a better look. Umm, ok I don't love any of them. I just couldn't capture what my eyes saw. But there are some I think I can work with. This is probably one of my favorites though it's not as nice as I'd like. The best of what I had I guess.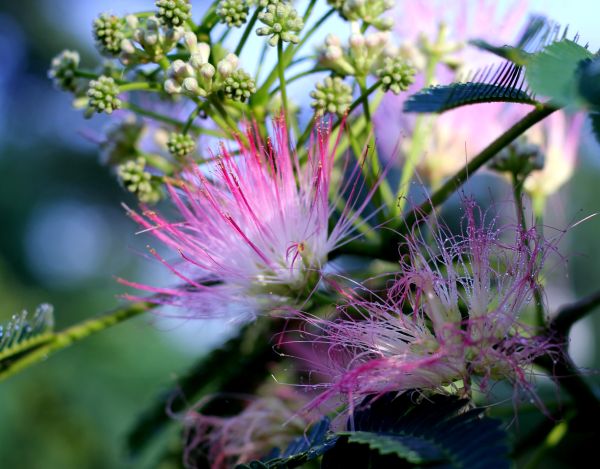 Hmm? It's ok looking but it just doesn't have that, oh I'm not even sure how to describe it, feel to it. What to do, what to do?
Is black and white an option?
I love black and white. I always have and I say it a lot. Trust me. But do I risk it and change the colors? Changing it to black and white is really going to change the feel of the photo which is bright and friendly right now. There's only one way to find out if it's going to work or not so let's do it and see what we come up with. I've cropped it in a bit for a tighter shot and turned it black and white.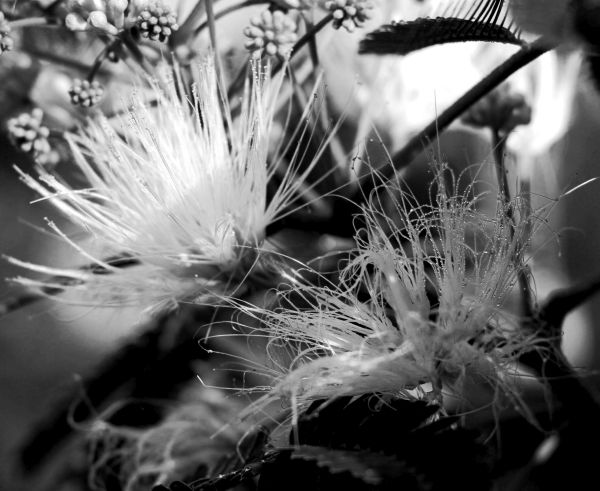 I'm torn. What do you think? I like the black and white one because you can see the dew drops better but I like the pink in the color photo. Asking your opinion now? Which one should I post as my Flower Photography Challenge photo? Maybe I should just start this challenge again? Practice is always a good thing.
(Visited 74 times, 1 visits today)