As I mentioned earlier this week, during spring break we rounded up the grandparents and all headed to Chuck E. Cheese for a little family fun – pizza and play time. Now since going gluten free, we hadn't been there so it's been awhile. When I told the kids where we were going, they were thrilled. They had been wanting to go back to play and they miss eating pizza out. And honestly, every once in awhile so do I.
When I was contacted by Chuck E. Cheese representatives and asked if I was interested in taking my family for a fun filled meal on them, I inquired about their gluten free options. They were more than willing to make arrangements for us and share information regarding their gluten free options.
 The products are available at all of our location nationwide. Chuck E. Cheese's worked with two respected partners to develop an innovative and unique pizza and dessert process. The gluten-free pizza arrives at Chuck E. Cheese's locations in frozen, pre-sealed packaging from Conte's Pasta's dedicated, certified gluten-free facility in New Jersey. The bake-in-bag pizza remains sealed while cooked and delivered, until opened and served with a sealed personal pizza cutter at families' tables by the adult in charge. This guarantees that it is 100-percent cross contamination-free.  Under the same gluten-free procedure, chocolate fudge cupcakes from Fabe's All Natural Bakery remain in pre-sealed, single-serve packaging until opened and served at the table.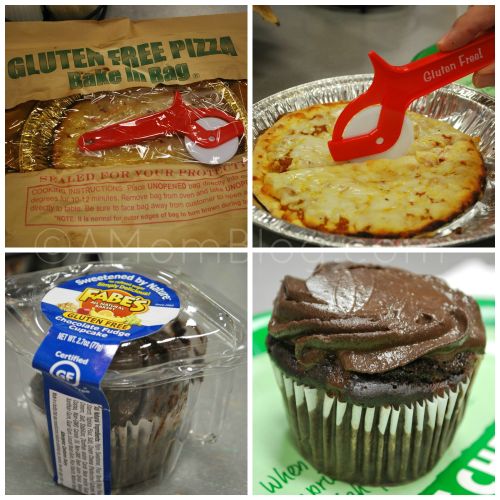 As far as taste goes, I think my husband described it best simply saying "it's ok, it taste like a frozen pizza" which is exactly what it is. No different than one I'd pick up at the grocery store. The chocolate cupcake got a thumbs up from my pickiest gluten free eater. It was very cold still as they missed it on the order and so didn't really have a chance to warm up as they too are frozen. But it was still good. Make sure you get yours early so it has a chance to thaw. Overall, just knowing that there was no chance of cross contamination in the kitchen made us feel good about eating Chuck E. Cheese's gluten free options. And for kids who don't get to go out and have a party because there aren't too many if any other kid's places that offer gluten free options for guest, I have to say thank you for taking those children into consideration. I know many families who are gluten free or have a child with autism on gluten free diets. They are the ones who I think will appreciate the efforts of Chuck E. Cheese as did I.
But as we all know the kids didn't go for the pizza or cupcake, they went for the fun, games and tickets. They got plenty of that in too and were not ready to leave even after a couple of hours.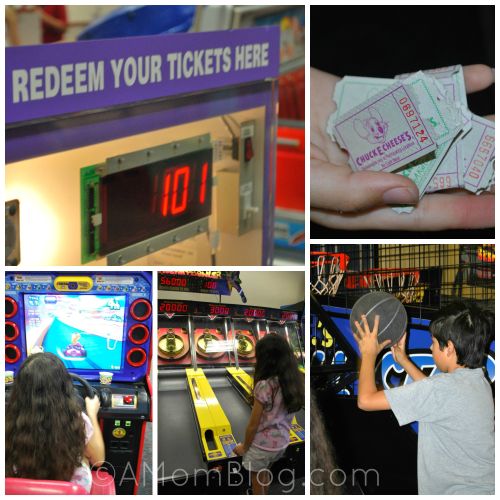 One of the things I like about Chuck E. Cheese is right when you enter your entire group gets a matching stamp so in case any child tries to leave or tries to get escorted out by someone who doesn't have the matching stamp it will get caught. In the past I have seen some not so careful in that position but not this time. She was very observant and made sure to check the stamps on each of the kids and adults when we left.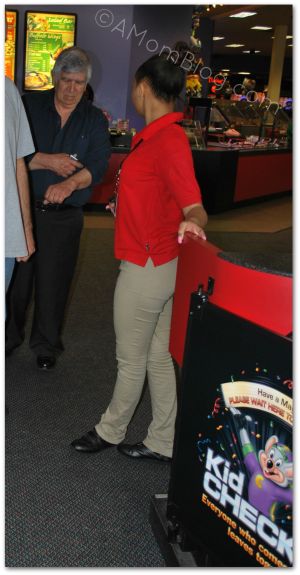 I was provided giftcards to take my family to experience Chuck E. Cheese restaurants. All opinions are my own.
(Visited 254 times, 1 visits today)