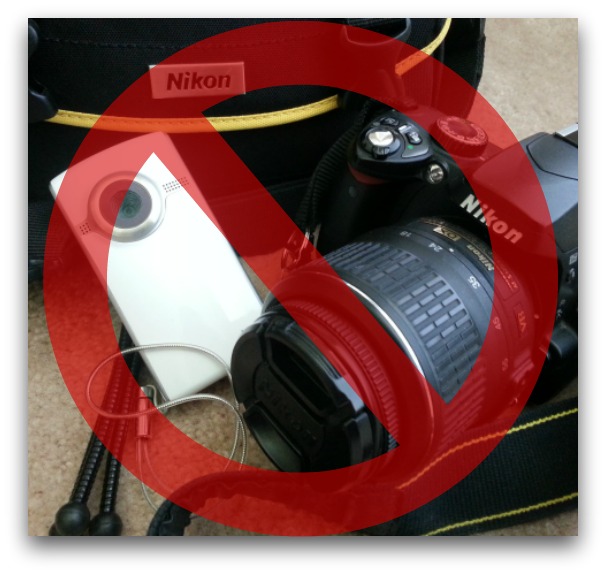 I went on a weekend mini-vacation and didn't take a single photo with my DSLR. In fact, I didn't even take it out of the camera bag nor did I get online once. So no, I didn't take pics, I didn't take video, I didn't get online.
So many times, I've traveled and had my camera in one hand and the video camera in the other trying to capture every moment. But then I look back and realize, I was there but not really. I was there feeling more like a spectator rather than living in the moment. Sharing the moment with my kids.
I'm guilty of taking myself out of the picture. "I'll take the picture, you get in there with the kids". Oh, how many times have I said that? I want them to have memories too, photographs of how mommy spent time with them too. But I also want to share in those moments with with, totally undistracted time with them, doing what they want to do, laughing with them rather than taking a photo of them laughing.
So yeah, I did it. I took a vacation without any photos to remember it with and it's ok. We laughed, we played, we splashed in the pool. Etched on my heart. Sometimes you just gotta leave everything behind and live in the moment.
How often do you totally ditch the technology and just live in the moment? You really should if you don't. It's very freeing and fun.
(Visited 6 times, 1 visits today)