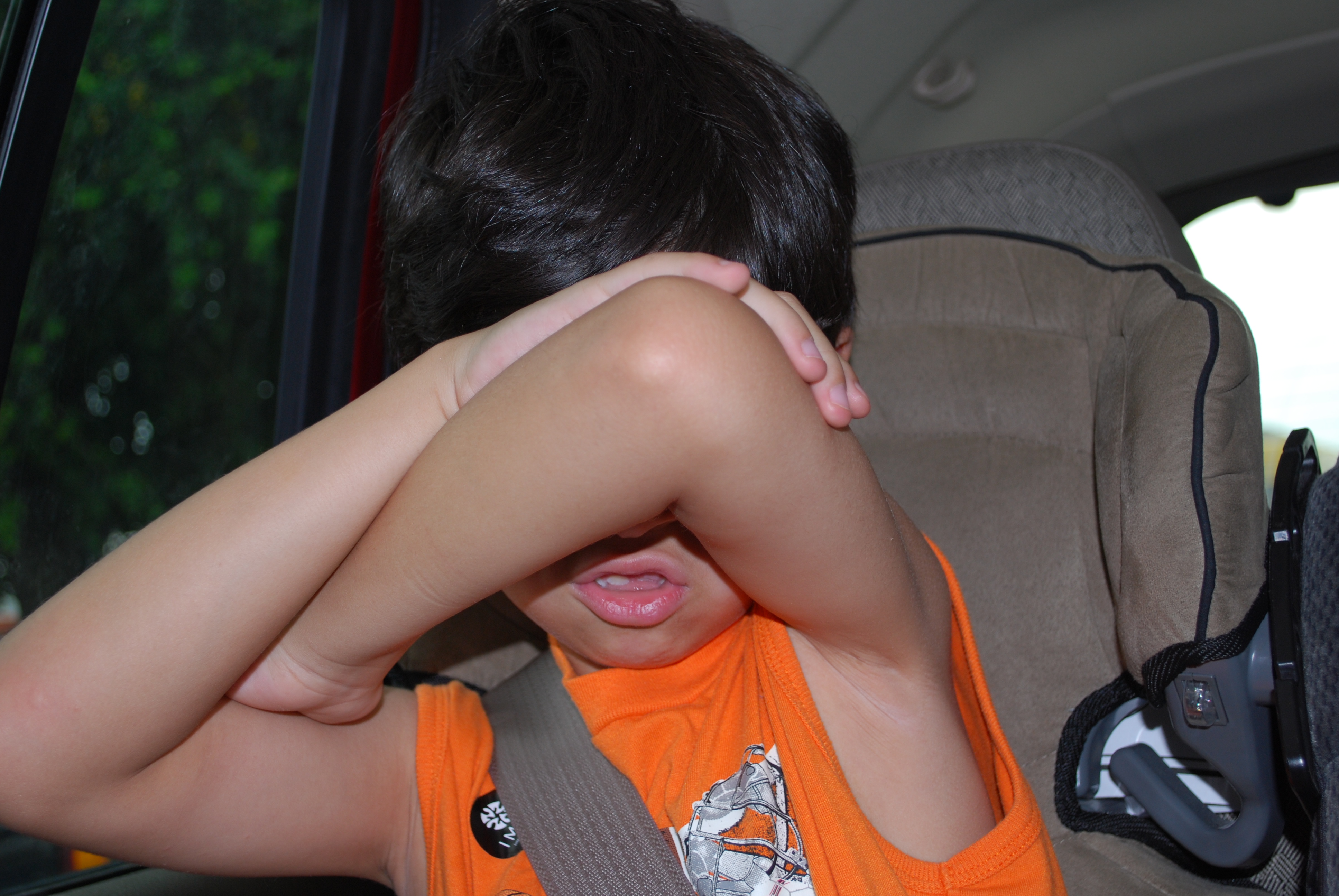 It's been awhile since a major melt down broke out but last night it hit and hit hard.  My poor little bug just lost it.  He struggled and struggled with a straw and when it broke he just couldn't take it any more.
Tears turned to anger, anger turned to rage, rage turned to tears and sorrow.  It's just heart breaking to see my little one struggle so much.  You may not know this but my little bug has a brain disorder.  Life can be so hard for him it just crushes my heart.  I want to just hold him, rock him in my arms and make all the anger and hurt and frustration go away for him but I can't.
Once it was all over, everything was fine and he was back to his wonderful, smiling, hugging, "I'm your best friend mom" self. It's hard to get those images out of my head.
Somedays, I'm ok but some days like today my heart just feels so heavy and weighed down I feel like I could just break down and cry.
I've been debating telling you my story but it may be that I am not the only one struggling with these feelings, the only with unanswered questions.
I've been keeping a journal of it all for sometime now and it's a very personal one, I'd like to share with you.