Today's post is a very special one for me.
Because two individuals fell in love, shared a dream of a large family full of love, strong bonds, life long relationships,  hugs, kisses, tears and trials. Because my mom and dad fell in love and joined their lives forever, 46 years ago today in a small room at a courthouse, I have the love of my own family.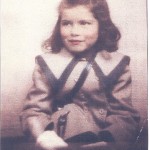 I've learned by example how to have strong, love filled relationships with my husband, with my kids, my parents and my sisters.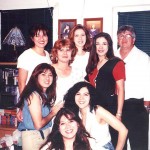 I've learned that you can fight and win over illness, pain and losses.
I've learned you can find a strength within yourself you never knew you had.
I've learned that faith in God is the bond that strengthens the marriage.
Today, I am reminded of a love so grand it bore 46 years of love, strength to overcome adversity, triumphed over breast cancer, diabetes and a heart attack, loss of two children, birth of seven daughters and five grandchildren.
To you mom and dad, I wish you a very Happy Anniversary, full of many more years of love to share together.  Thank you so much for your love.