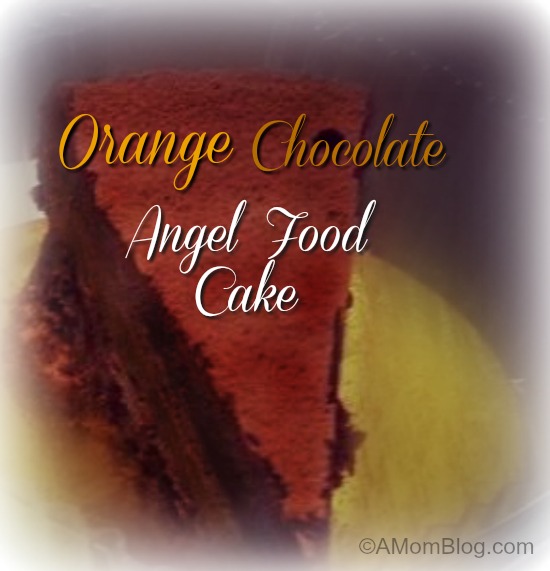 Here's what you'll need for your Orange and Chocolate Angel Food Cake.
Ingredients:
1 c minus 2 Tbsp cake flour
1 1/2 c sugar
2 Tbsp cocoa powder
10 egg whites at room temperature
1 1/4 tsp cream of tartar
1/4 tsp salt
1 tsp vanilla extract
1/2 c semisweet chocolate chips
6 Tbsp skim milk
2 oranges cut into segments
Instructions:
Place the flour, 1/2 cup sugar and cocoa powder in the sifter.  Sift together into a large mixing bowl.  Repeat the sifting process again.
Place the egg whites in a bowl and add the cream of tartar and the salt. Beat on high speed with an electric mixture until soft peaks begin to form.
Pour 1/2 cup of the sugar into the egg mixture. Beat for 1 minute.
Place the remaining 1/2 c sugar, 2 Tbsp at a time into the egg mixture and beat with the electric mixer after each addition.
Pour in the extract and stir to combine.
Add the flour mixture to the egg mixture and stir just until moistened.
Place the oven temperature on 350 degrees and allow to preheat.
Pour the cake batter into an ungreased tube pan.
Bake 50 minutes or until the cake bounces back easily when lightly touched. The cake should be light brown in color when done.
Remove the pan from the oven and allow the cake to cool completely before removing from the pan.
Place the chocolate chips into a bowl.
Pour the milk into a saucepan and place over low heat.  Heat the milk to just boiling.  Pour the heated milk over the chocolate and allow sitting 30 seconds.  Stir until the chocolate is completely melted and the mixture is smooth.
Pour the chocolate over the cake and top with the orange segments.
Photo courtesy of Jen Houck Spink.