I've finally gotten started on my 2017 photo challenge. I had so much fun with the 2016 photography challenge, I had to do it again. Yes, I know finally only three months into the year. Hey, life gets in the way. As my daughter always says, "don't judge me". I decided to start off with something I thought was pretty basic – A Leaf. Then I asked myself, how in the world am I going to make an everyday leaf look like something worth looking at?
I snapped a couple of different types of leaves and thought to myself, these are lame. Then I needed to remind myself to watch my lighting, think, see them differently. Then all of a sudden I saw it, one little green leaf lying there in amongst the rocks and brown, dried leaves. And it just reminded me, it's spring, it's a time for renewal and new growth and all of a sudden that boring leaf assignment wasn't so boring after all.
Now do I edit the leaf or not?
This was the image sooc (straight out of the camera). Not too bad but it could be better.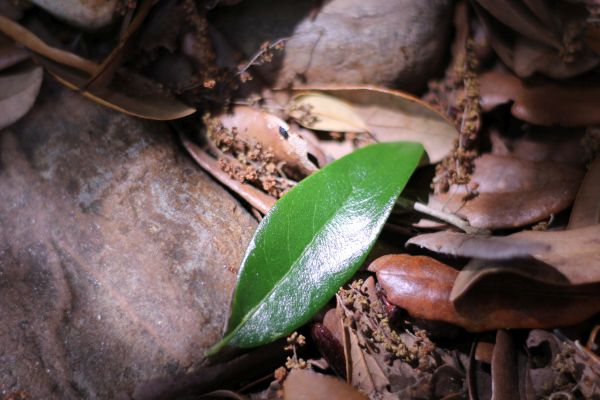 I'm a bit of a stickler when it comes to photography. I'm old school. I like what I can get straight out of the camera and most of my photos won't have any editing to them. I've struggled to learn photoshop and honestly just didn't take enough time to learn it. It may be in my future again, though. But I made myself edit it a little and with a little tweaking here and there it came out well enough for me to post. I still think there is just a tad bit too much brightness on the green leaf but that's what the sun decided to give me at that very moment and I don't much care for fighting with life.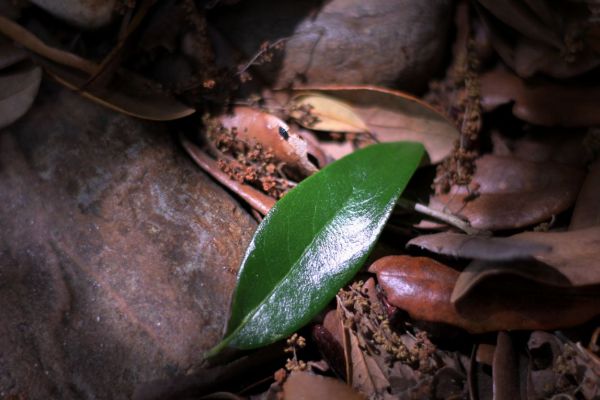 Learning through photography is one of the best ways to learn as far as I am concerned. You learn to look at life in a whole new way. And along the way, you might just learn a life lesson or two. I hope you're picking your camera up regularly and capturing the everyday. You'll be surprised what you might see.
Want to follow along with my photography challenge this year, follow me on Instagram where I post them as I take them.