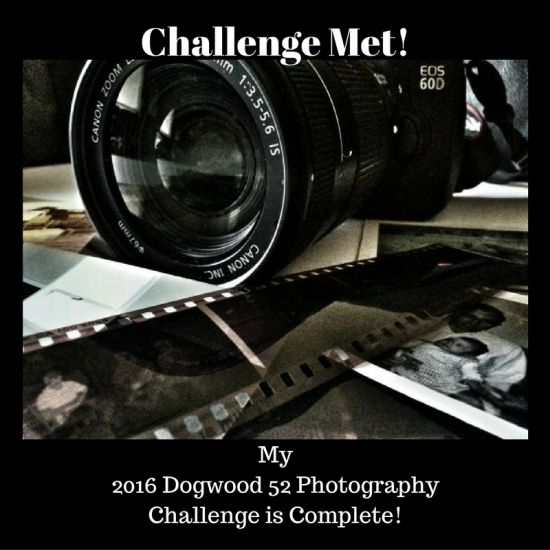 I love photography but hadn't given it much time or love and I needed to change that. So, months back I took on the 2016 Dogwood52 Photography Challenge. It ended of course at the end of 2016. Now that we're here in 2017 I wanted to take a look back. I've taken all the photography challenge photos and created this video for you. Here is my 2016 Dogwood 52 Photography Challenge!
52 weeks of challenges in 3 areas – portraits, landscapes and artistic. Some were easy, some weren't and some I still need to work on in fact, there is always room for improvement in each area.
The Challenge 
The challenge for me wasn't just taking the photos. The most difficult one was the first as it was a self portrait. That's hard for a lot of photographers, we just prefer to be behind the camera. As hard as the first one was to take, by the end of the challenge taking that last self portrait wasn't so hard.
Several thousands started the challenge but by the end only a few hundred completed it. It took me to the very last day of the year to complete it but I did it! What a great sense of accomplishment I felt. And that is one of the best things about the challenge for me, the sense of accomplishment.
I haven't decided if I'm going to join the 2017 challenge yet but whether I do or not, I will continue to work on my photography and enjoy it like I did in 2016.
How are you planning on challenging yourself in 2017?
(Visited 16 times, 1 visits today)