Taking time to be a couple isn't always easy especially with kids and work schedules and well, just plain life. But with the support of my family, hubby and I managed to get away for a day. We didn't exactly go anywhere romantic or anything like that we went to a video game conference/expo in Santa Clara – California X-treme.  I know you're probably thinking "a video game conference, really?" But yes and it was so much fun. So many video games and pinballs. But of course, which games did I play? The usual Centipede, Pac-Man and Ms. Pac-Man. I really need to expand my skills. Actually, I really need to get better at video games in general just ask my kids.
We met up with our new friends, Larry DeMar, his son and Eugene Jarvis. If you are/were into video games back in the 80's you'll probably recognize them (the Vid Kidz) as the developers of video arcade games such as Defender and Robotron among others and some from today from "Raw Thrills".
But this was a chance to put life aside, play some games, listen to some great speakers, eat a meal together without having to get up in the middle of it for something, stay up late, sleep in late, take a walk in the cool breezes of the city by the bay and watch the sunset together.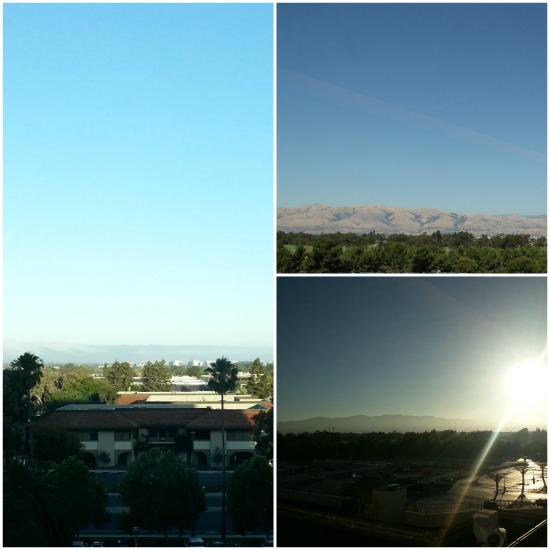 Knowing that my kids were with family that loves them and that it made my dad super happy to have them all to himself for a few days made us feel good about taking a day for ourselves. The kids had such a great time. I think we missed them a little more than they missed us but it's ok. We could have taken them as we saw lots of kids with their parents and maybe someday we will but this time was just for us.
We don't do this often or we hadn't in the past but sometimes you just have to stop and reconnect as a couple whether it's a romantic night out, a movie night at home or a quick trip out of town, it's an opportunity to reconnect. Remember what it was like when you were friends, hold hands and take a walk. It's refreshing and relaxing. We came home tired, yes. Hey, that's what happens when you are up for 22 hours and playing video games until the wee hours. But it felt good.  I think we need to do this more often or at the very least a lunch or dinner date a little more frequently.
How about you, how do you reconnect with your spouse? Do you take trips out of town together just for some "couple" time?
(Visited 50 times, 1 visits today)