Hubby and I have been looking for ways to cut down on expenses. And taking a closer look at our budget showed us how much we were spending having two cell phones active. What didn't help was we had decided it was time to add an additional two cell phones to the family. And that was only going to make matters worse.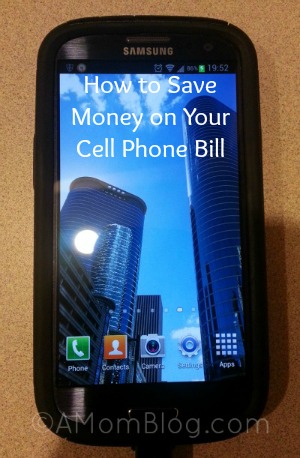 So my hubby, the awesome techy guy he his, started doing research and I am so glad he did. Have you ever heard of Ting? I hadn't either. To be honest, I was a little leery at first. He found Samsung smartphones for the kids at a very reasonable price. We paid under $175 for two smartphones! So we tested out the service and the amount of minutes, data, texting, etc. for a couple of months with the kids. They seemed to do well so my husband jumped on board and got himself a Ting device as well. Again the price we were now paying for three smartphones was still way better than what I was paying for my one with my current carrier. They were paying $45 for three devices vs. me paying $82 for my single device.
Then Ting went and made it even better. They now would allow LTE phones to be brought over to their service. I couldn't pass it up so I recently just made the change and we have cut our cell phone bill which had two phones at $200 a month down to around $50 or so for four smartphones.  How's that for a major savings?
Ting even has a calculator so you can input your current usage average over the past couple of months and you can see what you'd be saving by switching over. You'll be surprised I'm sure. I certainly was.
You get to decide how many minutes, texts and data you want. You make your own plan. You aren't going to believe the prices. I don't know how they keep the prices so low. I love that part.
Did I forget to mention? NO CONTRACTS!
And to top it off they have a refer a friend offer so I wanted to extend it to you. Here is my referral link.
Referral offer: You get $25 credit on the purchase of a Ting device OR credit on your bill. (I'll also receive a credit for referring you.)
And I will tell you one thing (my husband's favorite aspect) YOU have complete control over the devices and what can and can not be done with it. This is great for parental controls on your child's device. Make sure you look at those options as well. You won't find better ones anywhere else and all without an extra fee too.
Use Wi-fi and GoogleVoice and you'll save even more by not using your minutes and data. It is totally worth the effort for us.
But don't take my word for it. Go check out the calculator for yourself, do some more research and see if it's right for you and your family especially if you are looking to tighten up on your cell phone expenses and save some money.
(Visited 18 times, 1 visits today)