We are just a few short days away from 2012. Wow, can you believe another year has gone by already?  2011 had some bumps in the road and I am really looking forward to 2012 and hoping it will be different. Have you thought about what you want or are planning to work towards in 2012?
I'm all about setting goals, realistic goals I know I can reach even if I have to take them in bite size pieces throughout the year. I've come up with a couple of goals so far for me personally. I have others for my business, health, etc that I am working on too.  I want to share my goals with you.  Last year, I made a vision board and it has been hanging over my desk for the past year.  As I look at it today a year later, I see I have reached some of my goals but not all.  This year I think I will be making fewer more direct goals. Not so general this time maybe eve a time frame for reaching them so I can keep myself on track.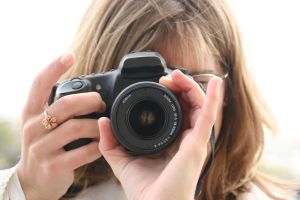 I've added a personal goal this time, most times  I tend to stick to business and family goals.  I want to share my love of photography this year.  I want to use my digital camera more often if not daily.  That's my big one for me.  I'm hoping to either add it to this blog or create one just for my photos.  I've always loved taking pictures but just haven't had the courage to share them so once again I'm stepping out of my comfort zone and hoping you'll help me stay accountable to accomplish this goal of mine this year.
Do you have any personal just for you goals for the coming year?
(Visited 4 times, 1 visits today)