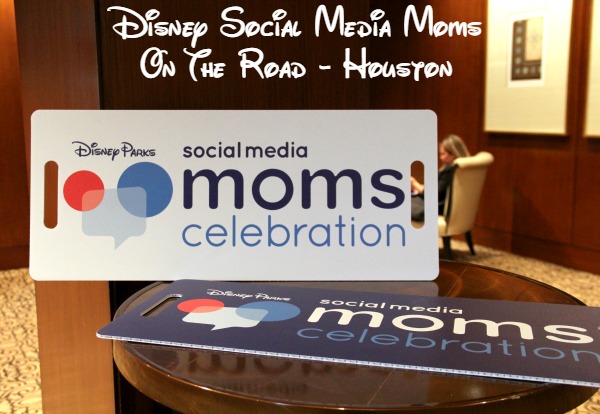 Recently I attended the Disney on the Road Houston event. It was of course magical! The speakers were fantastic as expected. I saw so many blogging friends I hadn't seen in years. It was great to reconnect and to meet new friends. Events like that are so much fun, but they are more than just fun, they are educational and inspiring.
Most of the event was educational and believe me when I say I learned a lot! So much information about blogging, planning, social media and how to use it to benefit not just our blogs but our lives as well. I guess I just never realized how "planning" things out or rather a lack of it can really impact your days, your life, your health. But one speaker spoke right to us moms, not all in attendance were moms but this one speech was directed right at us. In fact, I felt like she was talking right to me.
Mommy Balance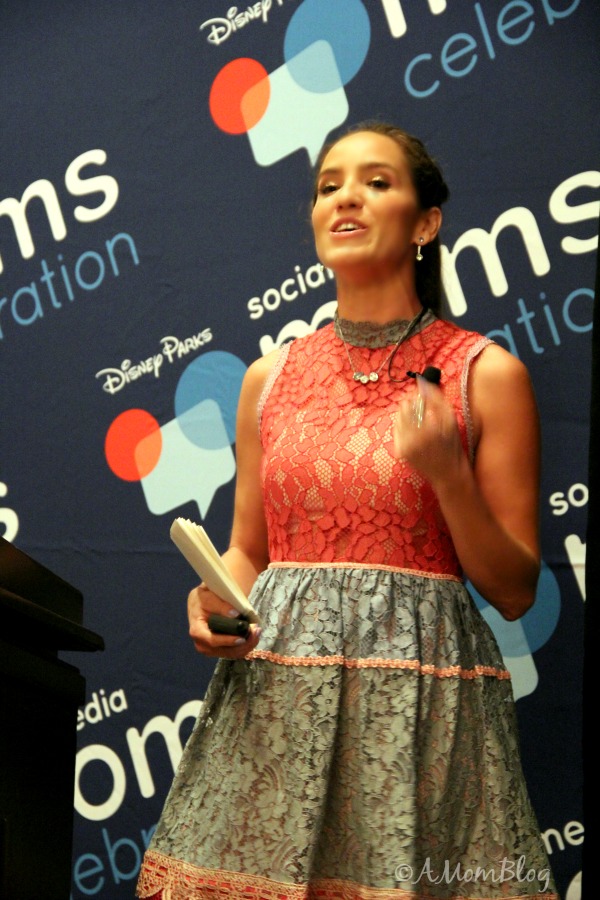 Andrea Minski of mujerbalance.com shared her thoughts on balancing life as a working mom. She shared how she balances work and family life. She is one very busy mom, blogger and television personality. I struggle just to fill the mom and blogger shoes. I couldn't imagine taking on a time-consuming profession like being on T.V. and how that would affect your schedule and family life.
But one of the things she said really stuck with me. She said, "Try to find time for yourself and don't feel guilty about it." Oh, my gosh, how many of us moms suffer from mommy guilt? We don't go shopping 'cause we feel guilty, the kids need this or that instead. We don't take a night out or a weekend trip away because we convince ourselves that that is selfish and we should take our kids and husbands with us. We don't take time to do something we enjoy because well the kids need that time or the housework needs to be done or some other excuse we come up with. We shove this huge mommy guilt trip on ourselves and don't do anything for ourselves.
Stop the mommy guilt!
It's ok to take a night out with friends or heck even stay home and send hubby and the kids out for an hour or so so you can sit in a bubble bath and read a book uninterrupted. When was the last time you did that?
Was there something you used to love but don't do anymore? A hobby, a craft? When was the last time you gave yourself permission to take some time and work on those things?
Maybe you feel out of shape and frumpy, I know I do some days but what do we do? We tell ourselves we don't have time, we don't make time to take care of us. We have to take care of ourselves not just physically but emotionally and mentally as well. We can all make time to make ourselves feel better.
Benefits of letting go of mommy guilt
Yes, there are benefits to letting go of this mommy guilt. Benefits not just for ourselves but for our families. They just don't realize it yet.
Refresh and Recharge Yourself
We all need a recharge now and then. I don't care who you are every once in a while you need to stop and recharge yourself. If you give yourself some time to do something you love without feeling guilty about it you'll get that recharge you need. A recharged refreshed mom is a happier mom. A happy and refreshed mom is a good mom and wife.
Give the kids a break
Yes, taking a break for you gives your kids a break too. They may not see it as that but it is. I homeschool my son. He is with me 24/7/365 a year. I love him to the ends of the earth and would keep him by my side forever if I could. But I know there are times when he needs a break from me. It recharges us both and we come back together renewed and ready to get to work.
Gives Dad Bonding Time
I don't know about you but I am really bad about letting go of control when it comes to our routines and house rules, you know, like no candy, school work needs done before XXX or bedtime time. So it's good when the kids get to stay with Dad while mom is out of town or away for an hour or two. It gives them a chance to bond with Dad without mom around. And that's a good thing, actually, it's a great thing.
I'm sharing this with you because I never thought I needed a break. In fact, I don't think I gave myself even the smallest amount of time to recharge until my kids hit their pre-teen years. But once I did, I can't even tell you how refreshed and recharged and ready to take on the world I felt. I want you to feel that too.
You need to feel that recharge feeling. Even if all you take is a little time everyone once in a while and you do it WITHOUT feeling guilty, you'll feel a whole lot better.
(Visited 55 times, 1 visits today)