I've partnered with Jefferson Dental to bring you these facts and fun tips for your child's first tooth fairy visit.
Kids, even little ones need dental care long before their first tooth comes in. It's a good idea to begin cleaning babies' gums after feedings. I remember using a rubber tip or a soft cloth to wipe and clean my baby's gums long before a tooth was even starting to cut through.  And once that first tooth does comes in you'll want to start good brushing habits early by brushing with a soft toothbrush and age-appropriate toothpaste.
As soon as they've got two teeth next to each other add flossing to the routine. Once they can handle flossing on their own you'll only need to monitor them while flossing but until then they'll need your help.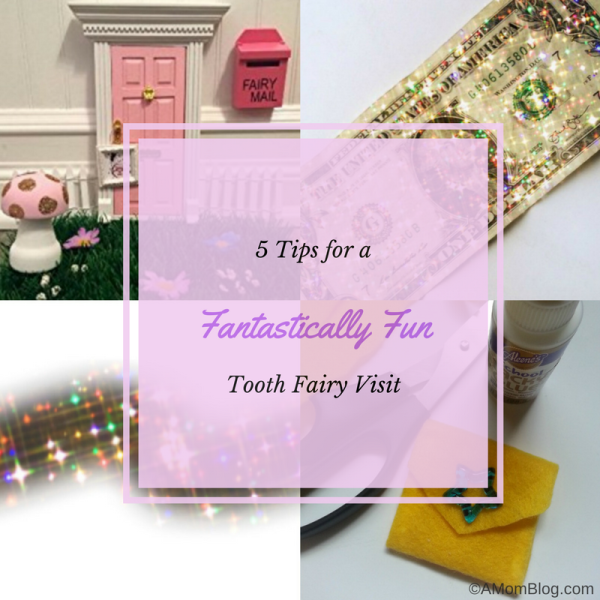 Mommy, my tooth is wiggly!
It's fun, exciting and yes it can be a little scary when that first little tooth gets wiggly. The tooth fairy gets to make her very first visit! Here are some fun ideas to make that first tooth fairy visit a fun one. Begin preparing for the tooth fairy's arrival as soon as your child's tooth starts to get wiggly.
1. Make the Tooth Fairy Feel Welcome
Install a tooth fairy door to your wall to welcome her into your home or child's bedroom. You don't want to damage your wall paint when putting up your fairy door. You might want to pick up some 3M removable hanging strips to adhere your fairy door to your wall and any other accessories you might want to add.
2. Write the Tooth Fairy a Letter
Tooth fairies love to get letters. Have your child leave a sweet little note just for the tooth fairy so she can take it back and share it with her fairy friends.
3. Leave a Sparkly Trail

If you're not big on glitter indoors consider leaving a trail outside in the grass so the tooth fairy knows where to go to find your little one's tooth. The tooth fairy only really needs a couple of sprinkles of sparkle to find her way. She's smart like that!
4. Make a Tooth Pocket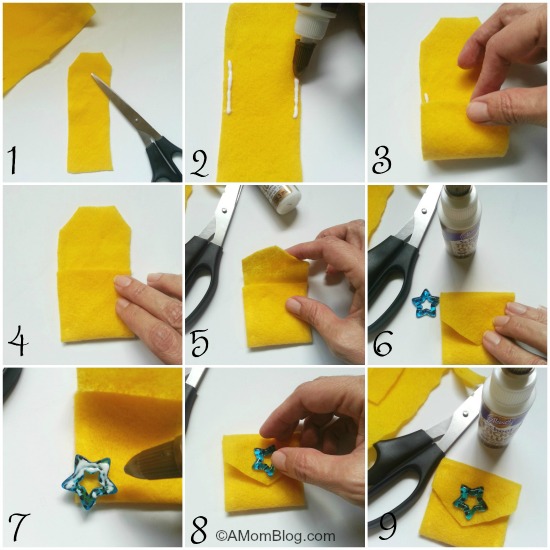 They are perfect for holding your little one's tooth in until the tooth fairy comes by to pick it up. You can make a very simple little tooth pocket that doesn't require any sewing like this one. A little felt folded over and tacky glue on the sides with a decoration on the top flap to dress it up. And Voila! You have a tooth pocket to keep your little one's tooth safe in for the tooth fairy! I'll bet your little one will have fun making and decorating their own.
5. Create Fairy Money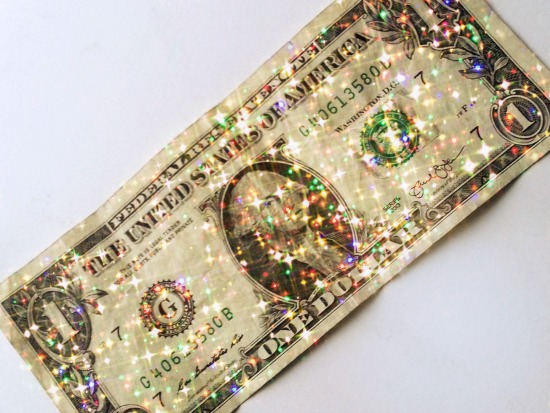 Fairy money is super easy to create. Simply spray a little glitter hairspray over a $1, $5 or $10 bill depending on how much your tooth fairy leaves in exchange for a clean, healthy tooth. And why not encourage your little one to keep their teeth healthy by leaving a little extra behind like a brand new toothbrush or another dental accessory?

I hope your little one has a fun first tooth fairy visit.
This post may contain affiliate links.
(Visited 21 times, 1 visits today)