Being gluten free or having other food allergies can make traveling pretty stressful. When considering travel destinations, we always have to do some before hand research to ensure we won't have issues with our dietary needs, or food allergy restrictions.
SeaWorld San Antonio is one theme park we love visiting. It's an all day event for us.  So now that we are dealing with food allergies I figured I'd better do a little research about our dining options for next time we go for a visit.  I did a little digging, made some contacts and found out some information I'd like to share with you if you too live with food allergies.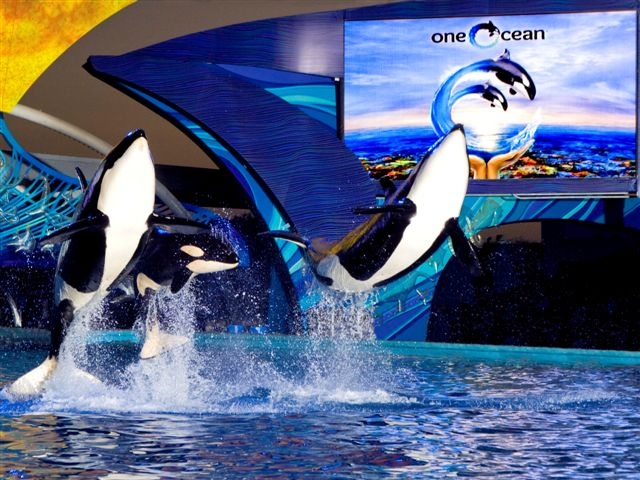 Image courtesy of SeaWorld San Antonio Texas.
Helpful information to know:
 SeaWorld provides allergen binders in all of the main park restaurants with pictures of all the labels.
SeaWorld offers Divvie's allergen-free products at the following locations: Sweet Treats bakery, Snack Attack and Shamu's Smokehouse.
According to SeaWorld head chef, S. Ronczkowski, Shamu's Smokehouse is the parks' go-to-allergen free facility.
SeaWorld will accommodate special foods that meet dietary needs if SeaWorld does not provide an option. Please contact SeaWorld via email at AllergenFriendlySWT@seaworld.com prior to your visit to ensure you have no trouble taking in food for the individual with the food allergies. They do have some restrictions as to the amount of food (individual size packaging), cooler sizes, restrictions against glass and straws, etc that you will want to be aware of prior to your visit.
Ask for a supervisor as soon as you arrive at any meal facility and make them aware of your food allergies.
It's best to try and visit meal facilities at off-peak times or ahead of meal time just so you can be assisted and served efficiently.
Always remember to ask about the possibility of cross-contamination.
There is plenty of information on their website as well such as their page on Food Allergen Information. Other great resources are their website: www.seaworld.com/sanantonio  and their facebook page www.facebook.com/seaworldsanantonio.
(Visited 300 times, 1 visits today)