This post contains affiliate links which means if you make a purchase after clicking on an image or link, I make a very small amount. But don't worry that doesn't affect how much you pay. Maybe eventually, I'll be able to buy a cup of coffee with it.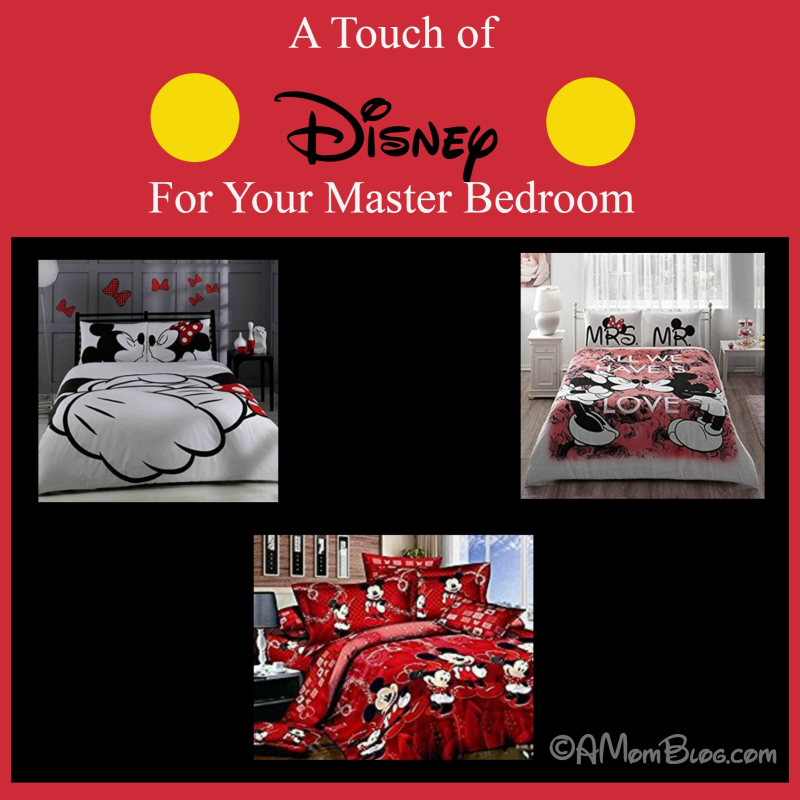 Disney doesn't have to be just for the kids, there are some great ways to have a Disney inspired master bedroom for mom and dad. Just because you grow up doesn't mean you have to give up the magic of Disney. It can still be a beautiful addition to your home.
These bedding sets and an accessory or two can add a touch of Disney to any bedroom.
What Disney fan wouldn't love a Mickey or Mickey and Minnie Mouse Clock? 
This is such a simple and sweet All We Have Is Love set. The pillows on it are just the perfect addition don't you think? I'll bet you know at least one couple who would love them.
Maybe you'd like a little more color? How about this adorable red Mickey and Minnie Mouse bedding set? It's beautiful with black accents around the room.
Aren't these just the most adorable sets you've ever seen? I can't decide which one is my favorite! It's one of these two for sure. Mickey and Minnie holding hands is just too cute!
I think you'd just have to have those Minnie Mouse Polka Dot Bows on your wall to complete the look.
I know the last one with the cartoon drawings on it says it's kid's bedding but I could see this working for an adult's bedroom as well can't you?
So you see, you don't have to go all out wall to wall Mickey Mouse to add a Disney flair to your bedroom. A nice themed bedding set and maybe an accessory or two and you've got a Disney-fied bedroom.
Which one do you like best?
(Visited 226 times, 1 visits today)