I received the AMPED Bluetooth Neck-Bands free of charge in order to host this giveaway. You'll find more information on how to win your own in just a bit. Keep reading.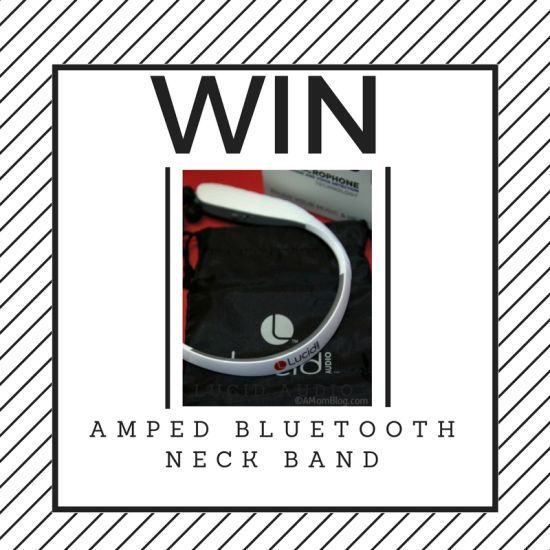 As a mom of a music loving tween and teen (don't get me wrong, I love that they love music) the one thing that drives me absolutely nuts is the headphones over the ears. Whenever we go anywhere, even if it's only a 5 minute drive, my kids have to take their music with them. They love music that much.
That's not the problem, as it keeps them from fussing with each other, but I always find myself talking to them while I'm driving and they can't hear me. Why? Because they have their headphones on. So here I am talking to myself in the car thinking they are listening until I ask a question and they they say, "huh, what did you say mom?"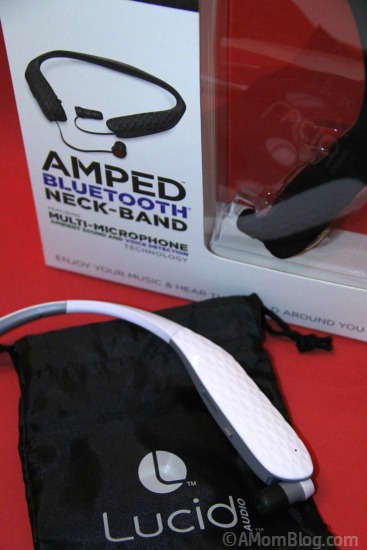 This happens to you too doesn't it? Doesn't it make you feel silly because you are talking to yourself or frustrated because you're talking to yourself? I can't be the only mom who is dealing with this? So what's the solution? Lucid Audio AMPED Bluetooth Neck-Band is! If you haven't read the review yet, go do it now I'll wait.
Humming, humming, humming… Oh good you're back! It's pretty cool isn't it?
Winning should be fun so I like to make it easy for you. Here's how you can win your own AMPED Bluetooth Neck-Band.
You need to enjoy your music and hear the world around you with your own AMPED Bluetooth Neck-Band! Good luck!
Lucid' Audio's AMPED products' advanced technology allows users to customize their listeing experience to hear the most important sounds, keep safe and tuned in whether you're working out, traveling or just out having fun.
Lucid' Audio's other products include: neckbands, headphones, streamers and custom fit ear buds. If you want to learn more about Lucid' Audio visit them at www.lucidaudio.com. They also do a monthly giveaway so make sure you check them out: http://bit.ly/2hm5g1z
(Visited 91 times, 1 visits today)