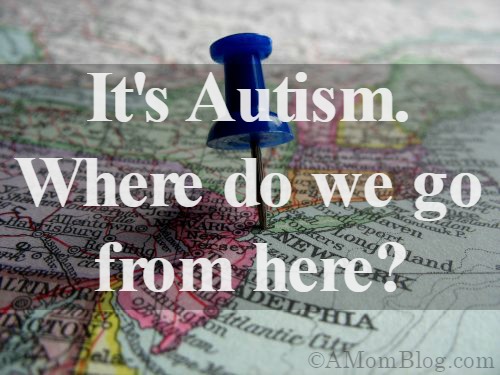 It's been a long time since I've really opened up about our Autism journey. Why? Because it's different now. He's much older and yes, with age came some maturity. His progress is just amazing but that's not what I want to write about right now. I don't want to write about us. I want to write about you. Your journey.
Has it just begun? Did you hear those words that felt like a kick in the stomach, "your child has autism". Take a deep breath. I know it's hard to hear, gosh do I know it but I want you to know something, it's not the end of the world. Cry. It's ok. It hurts. I know it does. I'm not going to pretend it doesn't and I don't want you too either so go ahead and let it out. And then wipe away the tears and dust yourself off and get ready to begin.
It's the beginning of your journey. One that will be difficult but I don't want you to give up.
There is a lot of work ahead for you, your spouse and the rest of your family. Be prepared for it, expect setbacks, expect bad days but I want you to know there will be good days, lots of them. Even if it doesn't seem like it right now. You will laugh, you will cry, and believe me you'll want to scream and it's ok. You need to know it's ok. Trust me, crying and screaming into my pillow got me through a lot of tough times. Get yourself a good pillow. It's always better to scream into a pillow than at that little one of yours who is struggling to figure out this world that is too overwhelming for him.
So right now, rather than think about "where to go now" give yourself a little time to take in what you heard, to learn what that may mean since no two kids are alike and educate yourself. Find moms who have kids with autism. Find a group, find a friend, find support. Don't have anyone close? Then reach out to me. Leave a message below, follow along on facebook, if you have a question and it's too personal to post online , just use the contact page here, I'll get the message. If I don't have the answer then maybe I can help you find it.
You may enjoy these posts:
Our Life's Goals will be Reached
Memories of an Autism Diagnosis
(Visited 113 times, 1 visits today)