This was my second trip to Beaches Resorts Turks and Caicos and I told myself that this trip would be all about new experiences. No more sitting on the sidelines watching others experiencing life. My two dear friends, MJ Tam of Chicagonista.com and Maria Ramos from ASavingsWow.com had to put up with my crazy desires to try new things. Yeah, they didn't get the rest they wanted this trip. I kept them pretty busy on top of our conference scheduled events.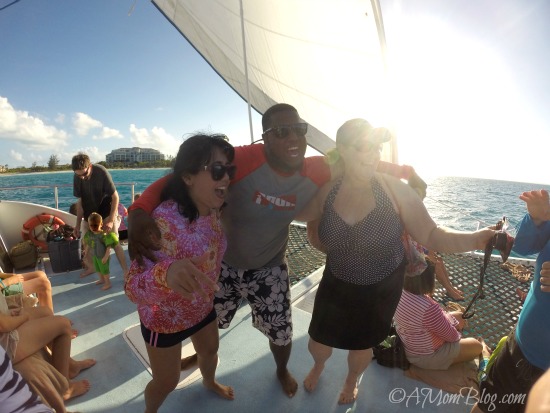 Snorkeling. Ok, so I totally failed at it (water was too rough) but I did manage to jump off a boat so I'm counting that as a win and checking it off my new experience column! Plus, I danced on the deck of the boat! How often do you get to do that? It was a first for me, hopefully not the last. And by the way, it is not easy but it is fun!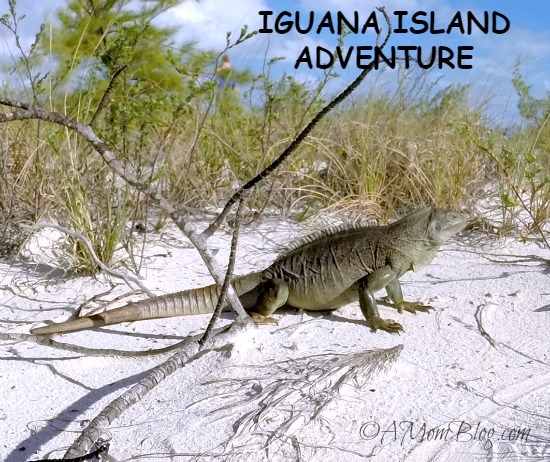 Iguana Island. I hate lizards but apparently I have no fear of Iguana's roaming around freely. Who'd a thought? Want to see what this adventure was all about? You can here.
The waterpark waterslides! Seriously, if my kids had been with me, I think we would have just gone on them over and over again for hours. I hadn't laughed like that in a long time. My video came out pretty bad. Fortuantely, Maria's didn't. Check it out!
I forwarned my weekend buddies that I didn't want to eat at the same places we did last year. There are so many restaurants on the resort that I wanted the chance to experience what they all had to offer. We didn't get through all the restaurants. Even between the two trips I couldn't get through them all. There are that many. But we did manage some.
Dining at a different restaurant for every meal and trying new dishes. 
Arizona's Tex-Mex Cooking – Great family atmosphere and good food. Probably one of my favorites so far.
Bobby Dee's – 50's style diner. My kids would have loved it. Unlimited pizza, hot dogs, burgers, philly sandwiches, fries and ice cream! I told you this time I was having ice cream and believe me I had my fill.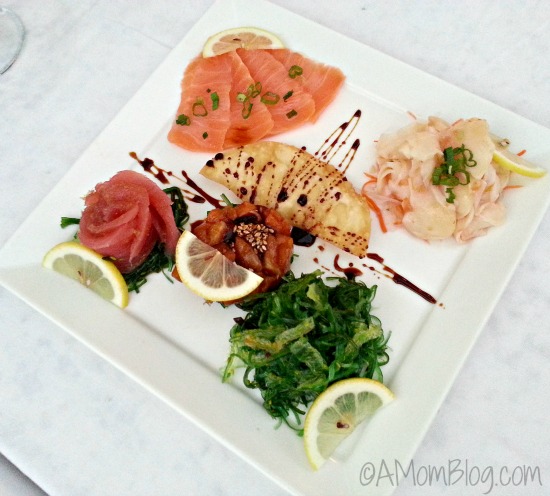 Soy Sushi Bar (pictured above) – Sushi! Need I say more? I did try the conch which I have never had before and a few other foods I'd never ventured to try but I kept reminding myself, "new experiences". Happy to say, I liked just about everything I tried. Could do without the seaweed though.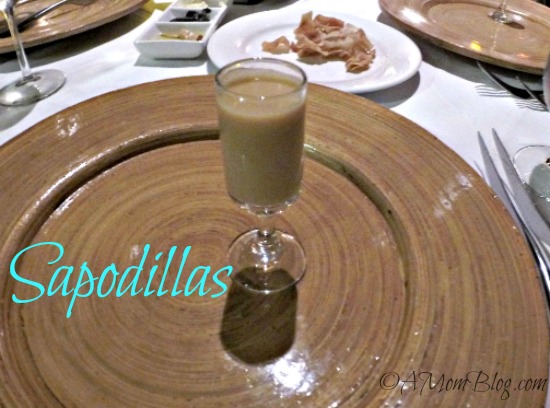 Sapodillas – Lobster, potato soup which was delicious and desserts (notice how desserts is plural?)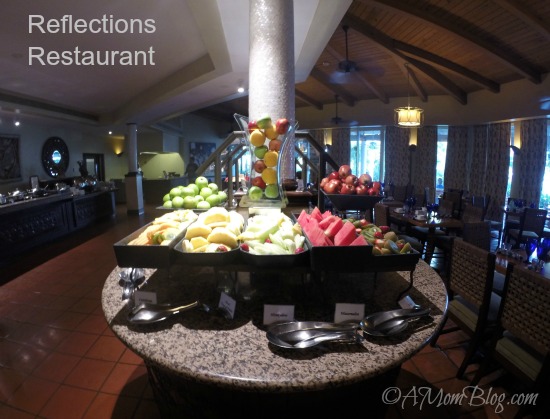 Reflections Restaurant – Absouletely loved the omlette bar and all the fresh fruits and smoothies. I admit we ate here more than once. It was the perfect way to start our days. A quick trip down the elevator and just past the lobby of the Caribbean Seaside Village where we stayed.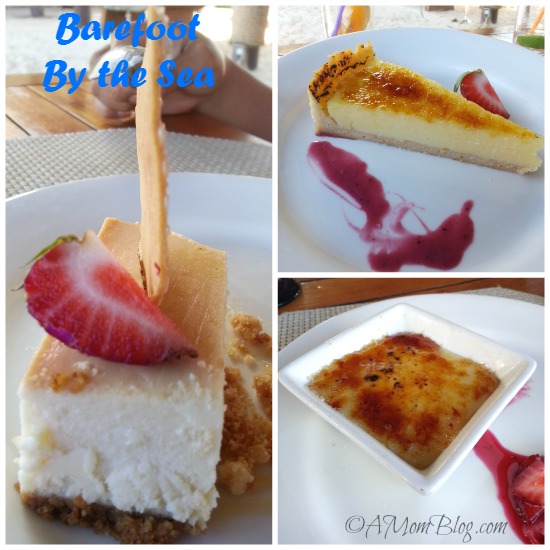 Barefoot by the Sea – It's located in the Italian Village just between the pool and the beach. We had lunch here last year and liked it so much we had to eat there at least once this year.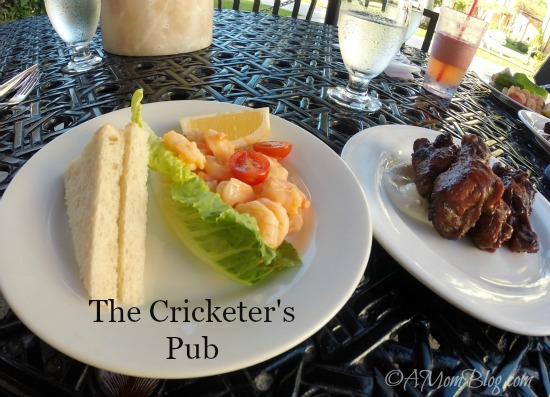 The Cricketer's Pub – We had the best waitress, Carolyn. Her attitude and friendliness were outstanding. And as a waitress she was right on top of everything! Great job! And the food was fabulous. I especially enjoyed the shrimp. I had a lot of shrimp on this trip too. As you can see I did a lot of eating on this trip and with Beaches Resorts being an all-inclusive resort, I could enjoy as much as I liked.
Marios – We had a delicious dinner before our 80's party. Yes, were already in our 80's outfits. Great hostess laughed along with us.
Seriously, the staff at Beaches Resorts is top notch! I love the people of the Caribbean. They are all so wonderful and kind. And they made these already incredible experiences even better.
I paid a fee to attend the Social Media on the Sand conference as you would any other conference. I did receive a discounted rate from Beaches Resorts in Turks and Caicos for my stay. Thank you to BSM Media, Beaches Resorts and all the conference sponsors who made Social Media on the Sand possible.
(Visited 160 times, 1 visits today)