Speech therapy, social skills therapy, swim class, occupational therapy, this supplement at this time, that supplement at that time, neurofeedback appointments – UGH, it's all so overwhelming! Sometimes you are so busy going back and forth trying not to miss anything you get all out of whack and of course miss something.
If you are a mom or dad with a child with autism you know exactly what I'm talking about. Doctors and therapists want you to track, supplements need tracked, different methods of therapy need to be tracked – track, track, track! – so you know what is and what isn't working.
I know, I've been there and boy did I miss stuff – appointments, supplement dosages, etc. You name it and I probably missed it at least once. Sure I had sticky notes or notes in my calendar or planner or my notebook or on my phone but somehow I still managed to miss things.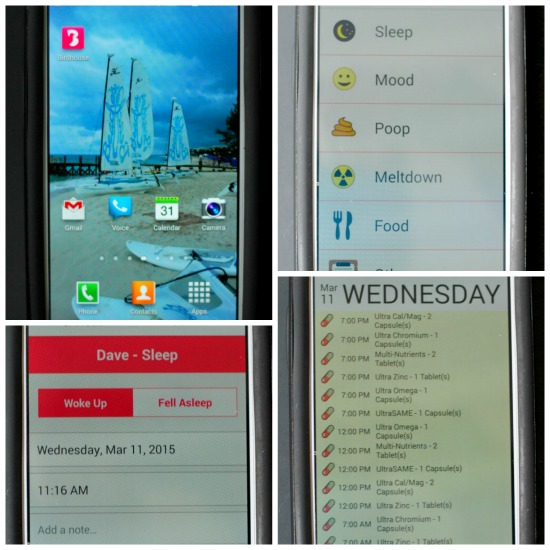 Want to make all that tracking easier? This is it –> Birdhouse for Autism App. I know you're thinking "great one more thing to have on my phone. If I couldn't track on my planner what makes you think I can do it with an app?"  Here's why!
1. It's made for parents of kids with autism by parents of kids with autism.
2. It makes tracking behavior patterns easier.
3. It makes tracking the effectiveness of supplements easier so you can figure out what is working and what isn't and if you are staying on track taking/administering them. You can create a recurring nutrition or therapy so you don't have to continually input the information.
4. Just in the short time I have been using the app, there have been several new additional benefits to it. It is obviously still being worked on and every time they find some method to making better use of this app, they will.
5. Sleep, mood, meltdown, poop tracking. Yes, we even have to track poop. Oh the things dr.'s ask us to track.
6. Reports! Yes, you can now compare, contract, chart and graph your child's information.
7. You can track foods your child eats throughout the day making it easier for you to determine if there is anything they are eating that may be causing meltdowns or behavior issues.
8. You can use the app for more than one child. Add as many as you need to.
9. It's more than just an app. You can input information via your computer at Birdhouse for Autism.
10. Free version and a premium version. Either would be extremely beneficial. Compare the benefits of both and see which one will work better for you. The cost of the premium version is minimal.
I wish I had had this app several years ago when we were trying to do and track a million and one things with my little Bug. 'Cause you know you never know how well something is working unless you track it. But remember an app is only as useful a tool as you make it. If you take the time to get the full use out of this app then you will find it's true value.
To learn more please visit them on facebook at https://www.facebook.com/birdhouseforautism or on their blog http://blog.birdhousehq.com/
I was provided a trial premium version at no charge in order to perform this review. No compensation took place. As always, all thoughts and opinions are my own.
(Visited 125 times, 1 visits today)