So last week we talked about what it was like when you got the diagnosis of autism for your child and that you have a lot of emotions to get through. And you'll still have a lot to get through whether it's anger, sadness or disbelief, they will still be there. Don't expect them to just disappear, they won't. But you can't just sit and wallow in them all the time. Sometimes? Okay, yes we're human. I did it. You'll do it. It will happen but you have work to do now. Your little one is counting on you to help him make sense of this world that doesn't make sense to him.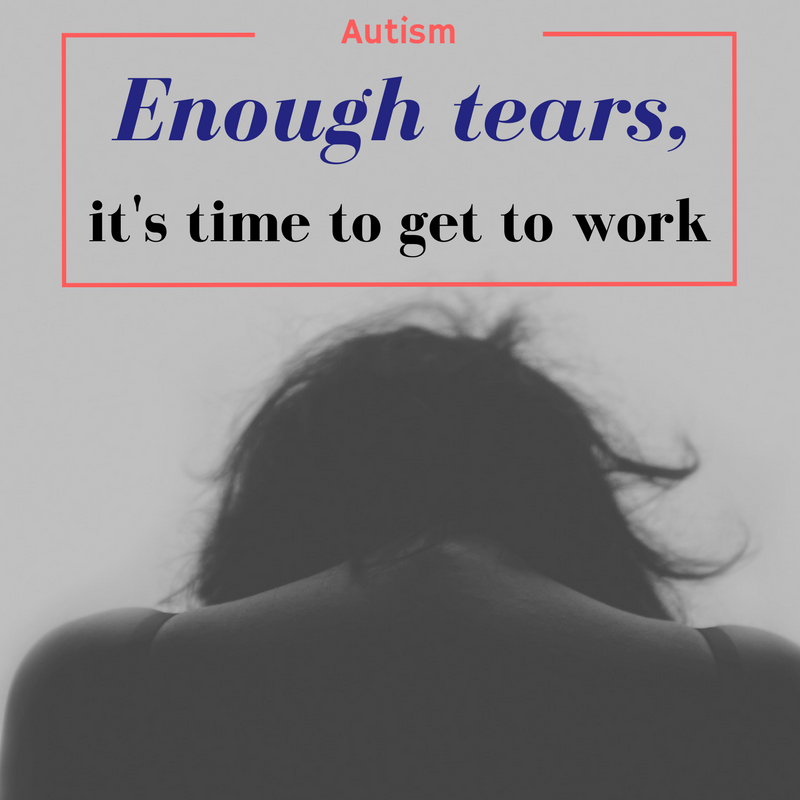 No doubt when you got the diagnosis you left with a pile of papers from the doctor or therapist right?What does it all mean? It's all a bunch of numbers and statements about where your child is in comparison to other kids his age. You'll need to learn how to read those scores and that's important. I read this book to help me understand what those numbers meant and how it affected my child in school. Bookmark this page or save the book in your Amazon shopping cart for later if your child isn't in school yet. This will be a life-saver for you then.
But first you need to realize something, you need to realize that no matter what you were told that your child couldn't do or would never be able to do is not true.
No one
can determine what progress your child will make.
I was told my son would sit staring at the tv and rock back and forth all day, that he'd never get married or go to college. Would that really happen? If I had sat around and done absolutely nothing to help him mabye, but not if I worked hard every day to make sure it didn't.
Don't ever let anyone put limits on what your child can do
– not doctors, not therapist, not you, not even him!
It will take work, a lot of work but you can help your child fulfill his dreams and ambitions. Take that report and first look at your child's strengths. You'll use those strengths to help him work on the weaknesses. ALWAYS, always look at what your child can do vs. what he can't. You'll have enough people pointing out the weaknesses. YOU be his advocate and point out the strengths and use those to build other skills.
Your First Steps
Go through the paperwork from the doctor or therapist and see what your child's strengths are. Make a list of them and think about how you can use them to help build the skills he may be weak in.
I'm sure there are recommendations for therapists and services your child could benefit from as well. Look into them. Yes some are very pricey but don't wait. If you can, get started on some sort of therapy whether it be speech, social skills, behavioral or occupational therapy do it. Find out what if anything your insurance covers and start your little one off with some therapy. The sooner you start the better.
Those are your first steps in the right direction after your child's autism diagnosis. Take one step forward, and then one more step and you'll get there.
This post contains an affiliate link.