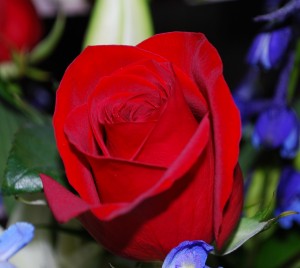 Sometimes the genuine, completely unselfish love my son has for others just amazes me.  I learn so much from my little "Bug".
We took a few days and went back home to visit grandma, grandpa, pappa and the cousins recently.  Unfortunately, one sister was mad at me so she took the kids away and didn't let them play with their cousins who drove 6 hours to see them and the other cousin we went back home to see was out of town.  But we were bound and determined to make the trip a great trip full of fun for the kids after all, we were all going to have to endure another 6 hour drive to get back home.
So, we made sure the kids got to spend lots of quality one on one time with grandma and grandpa, something they don't usually if ever get.  So, they had   a really good time.  On our last night in town, there was a carnival, not a big one mind you but the kids had never been to one.  So, we decided why not let's just take them.
Boy did they have a blast!  They got on rides, played some games and won some prizes.  But the best moment, the moment that reminded me what love truly is and how deeply it comes from within our hearts came at the end of the evening.
We were just about ready to leave when my older sister said, "here let them play this game before you guys leave".  It was the duck game where you get to pick a duck with a number on it and you win a prize, well Bug got two prizes on that game.  The first prize I knew what he's pick, he chose a race car (no surprise there) but for the second prize he ran to the other side of the game and picked out a little fabric red rose.  The attendant quickly said, "you get the whole bunch not just one".  So immediately without a second thought, Bug pulled out a rose, handed it to me and said I Love You Mommy.  He then said he was going to give one to everyone.  And that he did.  He turned to Daddy and gave him one, he turned to sister and gave her one, when we got home, he gave one to grandma, one to grandpa, and pulled out three others.  He gave them to grandma and said these are one for T, one for A and one for D (his cousins he had gone to see but didn't get to.)
How pure his heart is. All of us should honestly and deeply love as he does.  What a wonderful place this would be if we did.