This post contains affiliate links which means if you make a purchase I receive a very small commission but don't worry it doesn't impact the price you pay at all.
I don't know about you but I love being happy and nothing makes me happy like Disney. So popping on a Disney themed outfit really makes my day start and end with a smile.
We all want to shop smart and make the most of our wardrobe right? So what could be better than a few pieces you can mix and match that give you that Disney smile day after day, outfit after outfit?
With these fourteen pieces (which include shoes, accessories and a handbag) you can make at the very least fifteen different Disney themed outfits – FIFTEEN!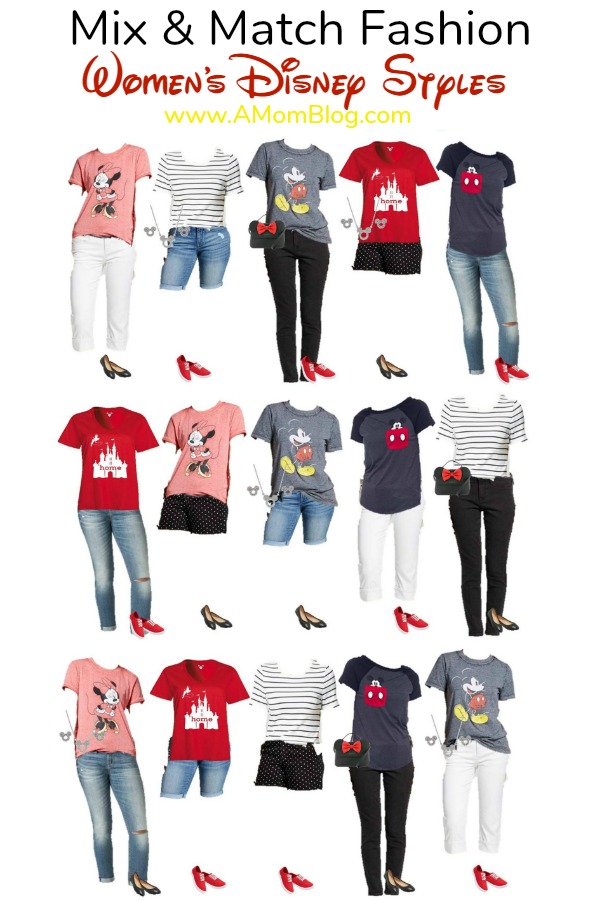 And the best part? Well, Disney is the best part but you love shopping at Amazon and Target don't you? Who doesn't? All of these pieces are from either Amazon or Target. You don't have to go all over the place trying to find them.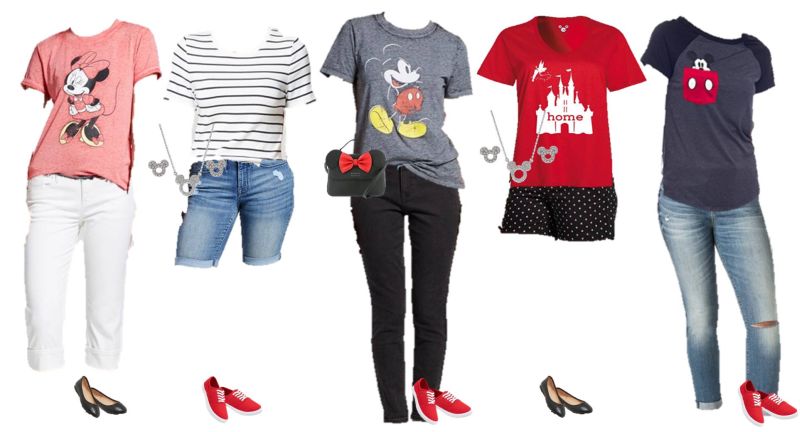 Five Disney themed graphic tees for women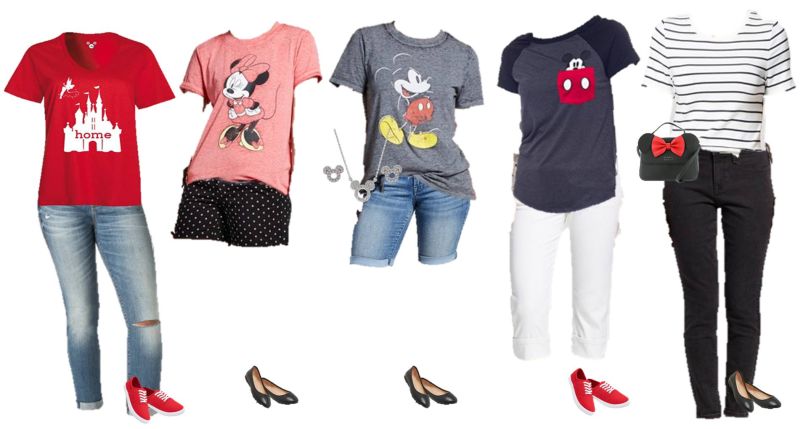 2 pair of shorts & 3 pairs of pants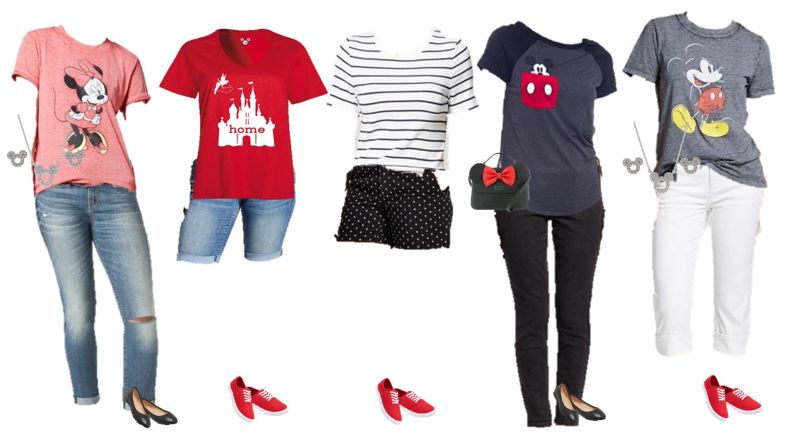 Disney themed accessories & 2 pairs of shoes
How many other outfit combinations can you come up with?
And don't think this is just for the ladies, I'll be sharing Disney themed fashions all week for every member of the family. So get your EARS on and let's get shopping. It's going to be an INCREDIBLE Summer at Disney! But even if you don't have a trip planned just yet, it doesn't mean you can't go all out Disney!