I was so excited to be heading to my first BlogHer conference in San Diego but stressing about having to leave my family at home for the very first time.
Then Disney magic came my way! I was invited to attend a Disney pre-BlogHer event. As you can imagine I was beyond thrilled! I could take my family with me. I'll be sharing all the wonderful new magic Disney now has to share but first we had to get there.
To avoid missing the event we had to leave earlier than we has expected so my internet hotel search began and landed us at the Howard Johnson Resort across from Disneyland. We had a whole day just to relax and enjoy the hotel and it's awesome kids wet play area and enjoy it we did. Just look at this water play area. Wading pool, water spouts, water slides and a giant water bucket that tips over (and that water was cold trust me. It got me once lol)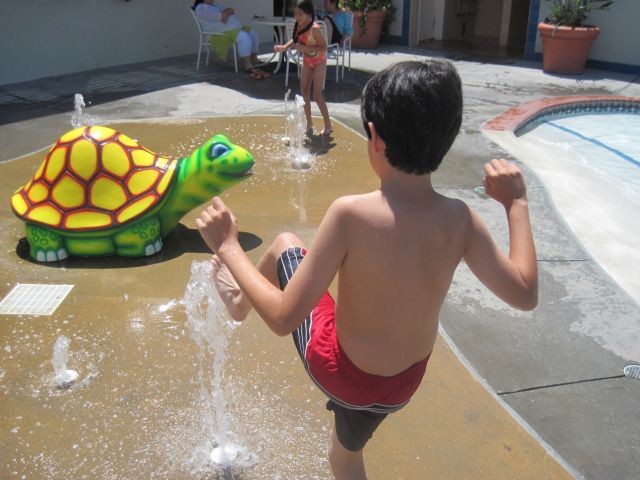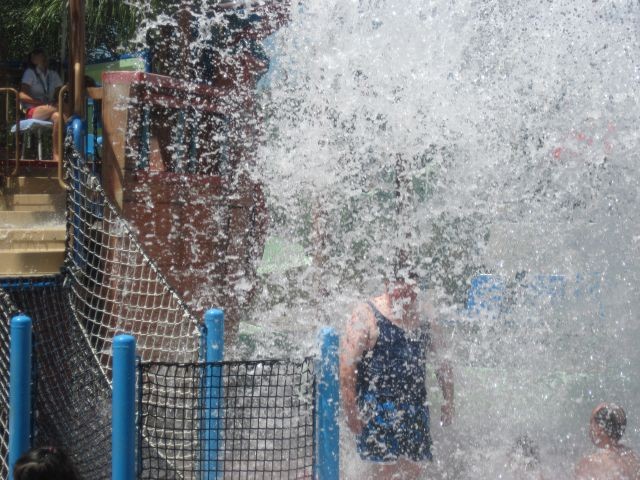 The kids had the best time there and it was walking distance from several really nice restaurants like Mimis and Disneyland of course.
I have a feeling this will be our choice if we ever choose to stay off site again. Have you every stayed here?  What did you think of it?