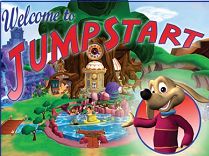 It's time to pick our most recent winner!
Here's who Random.org has chosen:
True Random Number Generator
Min: 
Max:
Result: 5
Powered by RANDOM.ORG
Heather is our JumpStart.com giveaway winner!  You'll be receiving a free 3 month subscription to www.JumpStart.com Congratulations Heather. Thanks so much for entering.  I know your kids will enjoy visiting JumpStart.com
Thanks to all who entered.
I'll be contacting you.
Don't forget we've got another giveaway ending July 8th so if you are a Houston local, mom, dad, grandma or grandpa and would like to win tickets to the Ringling Bros. & Barnum & Bailey Over the Top show you should enter to win here!