This post is a sponsored post.
Summer is almost over and the cool days of autumn will soon be here. Whether you've got a wedding, baby shower or other special events on the calendar for fall, you need autumn invitations!
Personally, creating the perfect invitation is the most fun for me. But when you find the right image but can't find the font or colors you want, it can become very frustrating. Cookie cutter templates just don't work especially for special events like weddings or baby showers.
This is your special day and you shouldn't settle for anything less. You have this image in mind of exactly what you want for your invitations especially if it's an autumn wedding with your special color scheme. That's where customization comes in.
Customize it to make your dream come true
Finding an invitation company that can provide nearly complete customization can be difficult but it is possible.
Basic Invite is one such site and believe me, "basic" it is not. With nearly 1,000 wedding invitation templates to choose from and the ability to change nearly every color of every line of text, background, accents, font, font size, line height, alignment, case and so much more on the invitation, the possibilities are endless. Want to use a photo on your invitation? You can do that too. So many options!
Almost Unlimited Color Options & Instant Previews
Basic Invite gives you almost unlimited color options with instant previews online. Once you choose your perfect design you can change the color of each element with over 180 different color options. As soon as you make your change you can see it with the instant preview. Once you select a color, it provides you with a color range to help you find complimentary colors. Plus you have 4 options for the shape of the card as well – square, rounded corners, bracket or ticket.
And it's not just the invitation you can customize, you can do so with the envelopes as well so you get exactly what you want right down to the tiniest of details. You can add a colored or foil liner or a pocket.  There are over 40 different colors of envelopes so your invitation will make stand out even before it's opened. You get a truly custom invitation.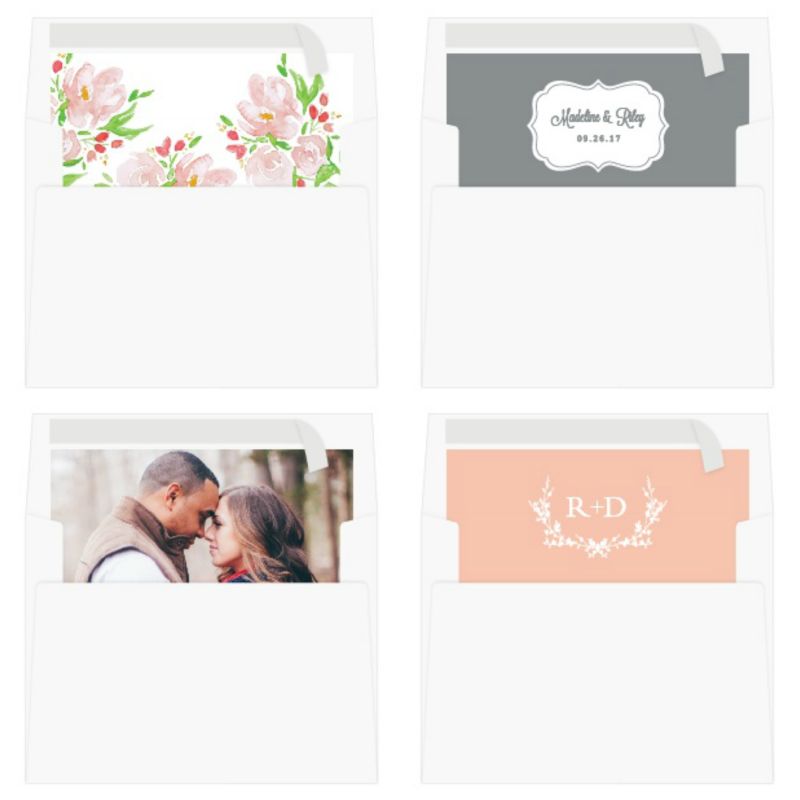 How can I be sure it's exactly what I want?
A custom sample! Basic Invite is one of the few websites that allow you to order a printed sample of your actual customized invitation so you can see exactly how it will print as well as the paper quality before you place your final order so you know without a doubt you are getting exactly what you want.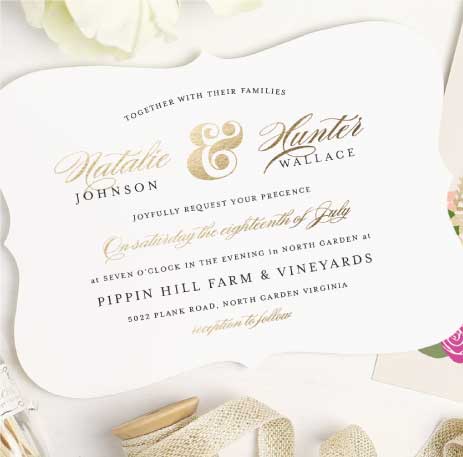 The Whole Package
Each wedding invitations is part of a set which includes everything from save the dates to wedding invitations and enclosure cards, wedding menus, wedding programs and even matching thank you cards!

The Added Bonuses
As if everything isn't already amazing, how about a free address collection service, yes, you can use the free address collection service to request your addresses in just three simple steps – 1. share a link, 2. collect addresses, and 3. get free envelope printing.
If you enjoyed learning about the customizable wedding invitations, you're going to love what I'm going to share with you now!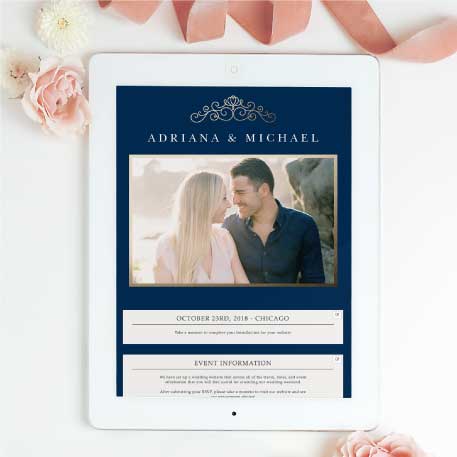 Yes, you read that right. Basic Invite's wedding websites are completely customizable just like your wedding invitations! The wedding websites are mobile friendly and extremely easy to use. You can instantly upload all of your wedding details along with images and a map with directions which is super convenient for your guests. Choose from 180 custom colors and even choose a design to match your wedding invitation suite!
I just have to add this because it is so unique and pretty especially for autumn, this wedding invitation is made of wood. Yes, wood.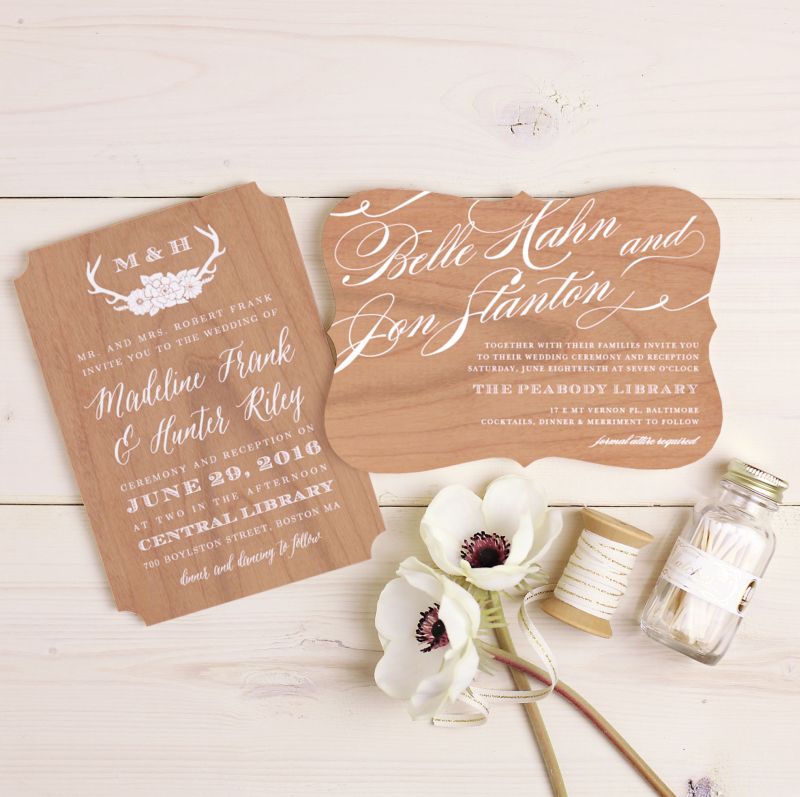 Wedding Invitations and a whole lot more
We've been chatting a lot about wedding invitations and all the wonderful options but before I go, I want you to know that Basic Invite is more than wedding invitations. You can shop for business cards, birth announcements, Bar & Bat Mitzvahs and even recipe cards.