Thanks to the partnership I have with SheBuysCars.com (sponsored) I was able to attend the Houston Auto Show.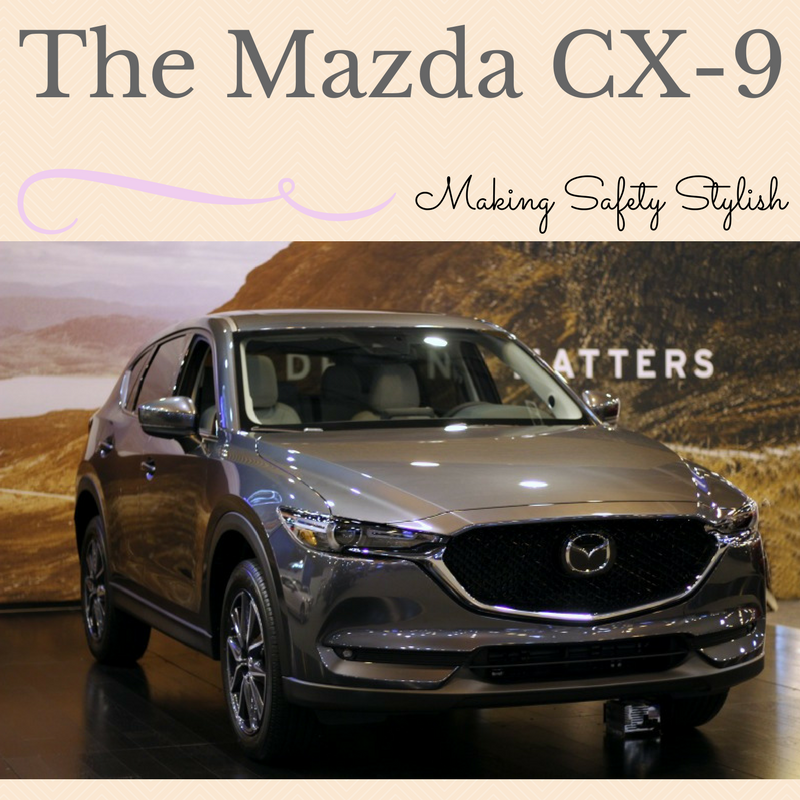 There are a lot of things to look for when considering purchasing a new car. Sure I love a gorgeous, stylish looking car, who doesn't? But as a mom, keeping my kids safe is priority one. But can you get both style and safety?
While attending the Houston Auto Show I had the opportunity to find out.
The 2017 Mazda CX-9 Grand Touring is not only beautiful and stylish, it has some amazing safety features including: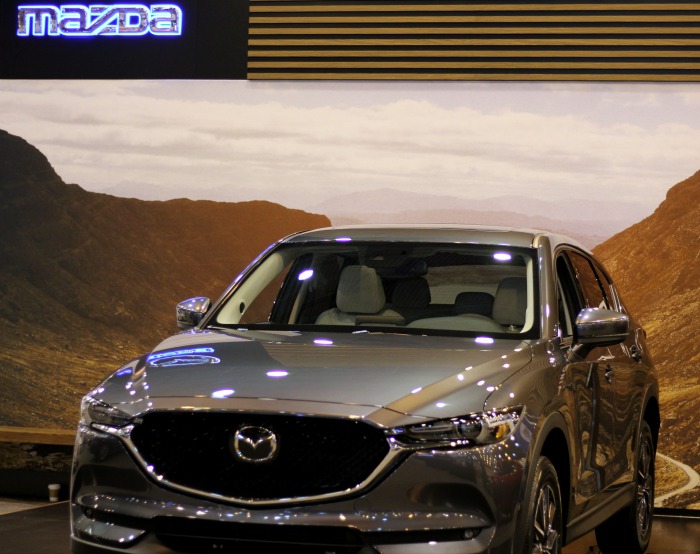 Distance Recognition Support System
High Beam Control – this system automatically adjusts the headlight beams from low to high. As soon as it detects a light from either a rear light or headlight it automatically adjusts back to low beams.
Lane Departure Warning – alerts you when you're unintentionally leaving your lane at a speed of 44 mph or higher.
Lane-keep Assist – performs minor steering corrections to re-center the vehicle in its lane when it senses an unintentional departure.
Mazda Radar Cruise Control – works within a set speed range and helps you keep a safe distance from the car in front of you. It will alert you when it senses your car is approaching the one in front of you too quickly.
Smart Brake Support
Rear backup sensors
Advanced Blind Spot Monitoring – radar sensors detect and alert you when there are objects in your right and left blind spots. And it also warns you when vehicles traveling quickly are about to enter your blind spots from further behind.
Rear Cross Traffic Alert
Smart City Brake Support
Of course, all of these amazing safety additions don't mean you don't still have to pay attention to the road. Driving safe is alway your first responsibility.
There are plenty of other reasons to love the 2017 Mazda CX-9 Grand Touring.
Space!
What mom doesn't love space? And the Mazda CX-9 has plenty of it. There are three rows of seats. That's going to fit a lot of kids and their friends. If you put the third row of seats down, you'll have 38.2 cubic feet of space, put down the second row too and your space increases to 71.2 cubic feet. That's a lot of space!
Hidden space
I love this! There are storage spaces in the console, center arm rests, glove box, seatback pockets, and bins at the bottom of the doors.
Stylish
All of these safety features to keep you and your family safe on the road and you don't have to sacrifice style one bit.