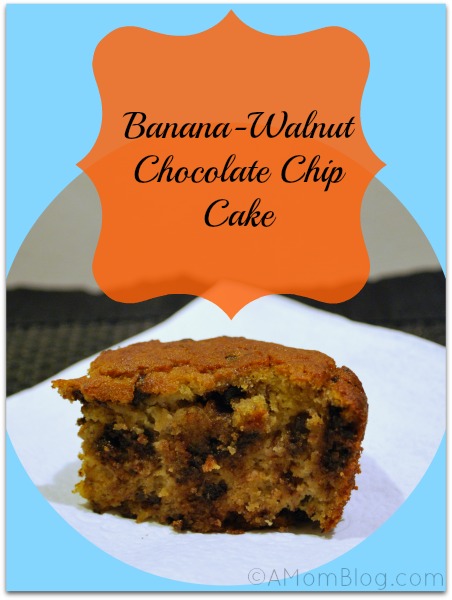 It is not often I bake but when I try something and like it as much as I did this cake, I just have to share it.
It's really simple which I like of course.  It does require a couple of very ripe bananas which in my house is rare thing. Bananas don't typically last long enough to get overly ripe around my kids. But maybe you'll be lucky enough to stash a few away from your kids to make this.
What you'll need:
3 cups blanched almond flour
1/2 teaspoon sea salt
1 teaspoon baking soda
just shy of 1/4 cup honey
3 large eggs
1 tablespoon gluten free vanilla
1 cup of chocolate chips (we used the Enjoy Life brand)
1 cup (2 to 3) mashed very ripe bananas
approx. 1 cup chopped walnuts (optional in case you aren't a fan of or can't have nuts)
1/4 cup grapeseed oil
Preheat your oven to 350 degrees F. Grease your 9-inch pan with grapeseed oil and lightly dust it with almond flour. I used a glass pan and needed to lightly dust just the bottom with almond flour and not the sides.
In a large bowl combine the dry ingredients: almond flour, sea salt, baking soda.
In a small bowl combine the wet ingredients: grapeseed oil, honey, eggs and vanilla extract. Whisk them together.
Stir the wet ingredients into the dry ingredients until they are mixed well. Then fold in the bananas, walnuts and chocolate chips. Pour the cake mix into your already greased (with grapeseed oil) and lightly dusted pan.
Bake for 35 to 45 minutes until a toothpick inserted into the center comes out clean. Let cool. I let ours cool for 30 minutes but you might want to give it up to an hour. Enjoy!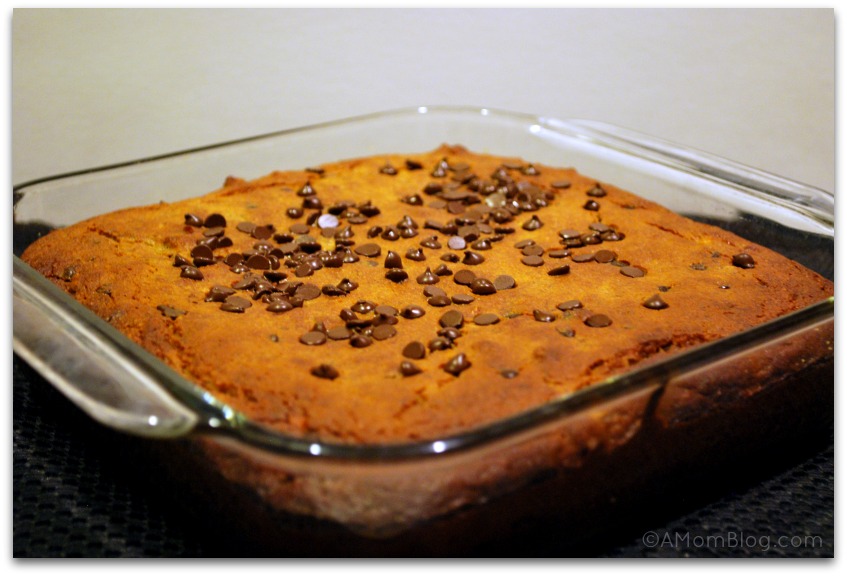 I can't make this too often, it is too good. I couldn't stop eating it. Probably the best tasting grain free, gluten free, dairy free, soy free food I've made since beginning this eating lifestyle. It may be free of a lot of things but one thing it is not free of is deliciousness. It was so moist!
I can guarantee I will be making this one again. Next time probably without the walnuts as my kiddos are not fans but who knows I may just work on getting them to like them.