I received an advance copy of the book, Beyond the Castle by Jody Jean Dreyer. This post contains affiliate links.
I don't typically review books but if you've read my blog before you know what a HUGE Disney fan I am. So when a friend of mine asked if I was interested in reading a new book written by a 30-year Disney veteran you can bet I wasn't going to let that chance go by. And boy, was I ever glad I didn't and here's why.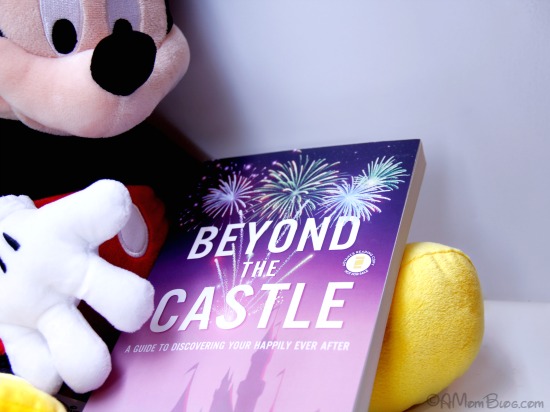 A Guide to Discovering Your Happily Ever After by Jody Jean Dreyer
Jody Jean Dreyer worked at Disney for 30 years! In those 30 years, she held 22 different positions including her role as a member of Disney's senior corporate staff, among other positions. Boy did she have some stories to tell. But don't think you're going to get too many in-depth stories here. This is a whole different type of book than what you might expect. Note the book's tagline, "A Guide to Discovering Your Happily Ever After". It's more than just an inside look at working at Disney.
Beyond the Castle
I loved this book. I so enjoyed the writing. It felt like she was talking right to me. This is the way writing should be! The way Jody connected Disney to everyday life situations just pulled me in and kept me there. I even found myself quoting the book to friends and relatives when it just seemed like that's exactly what they needed to hear in a way that had that Disney tone to it.
Jody turned situations we all face at some time or other and helped us relate to the characters Walt Disney brought to life, the magic he created.
I always worry about books about Disney. Will reading this book or that book take away the "Disney magic" from Disney after reading it? Beyond the Castle did just the opposite, it didn't take away from the Disney magic, it just extended it. It made it grander in my mind and heart. I think I love Disney even more now and I didn't think that was possible. Lesson learned, there is always room for more love.
I learned so much, not so much about the behind the scenes of Disney, but the thinking that creates the Disney we see as guests.  That true driving force behind it all. I'm happy to say, it's all good, very good.  It was so nice to read about all of her experiences, all her joys, all her takes on life from the magical world Walt Disney had envisioned and instilled in those around him that would carry on his dream.
Her outlook on life is inspiring. Sure it's not ALL pixie dust and fireworks, no one's life ever is but it comes down to how we look at life. Jody made everything so relatable to Disney. And for someone who loves Disney so much, I could totally relate to it. If you're a Disney fan too, I'm sure you will too.
I especially loved her insights on Princesses and Tink. I think that is the thing that sticks out most in my mind.  You're going to have to read the book to find out what that is but trust me, you're going to be glad you did.
You'll laugh along with Jody's stories, be amazed at the things you learn and maybe, just maybe you'll come out of the book with a better outlook, one with a little more pixie dust than you had before. Your Happily Ever After is out there, now go find it.
Beyond the Castle A Guide to Discovering Your Happily Ever After is now available on Amazon and Target.com