I won these adorable hair clips from a giveaway on CraftMomBlog.com.  Aren't they cute?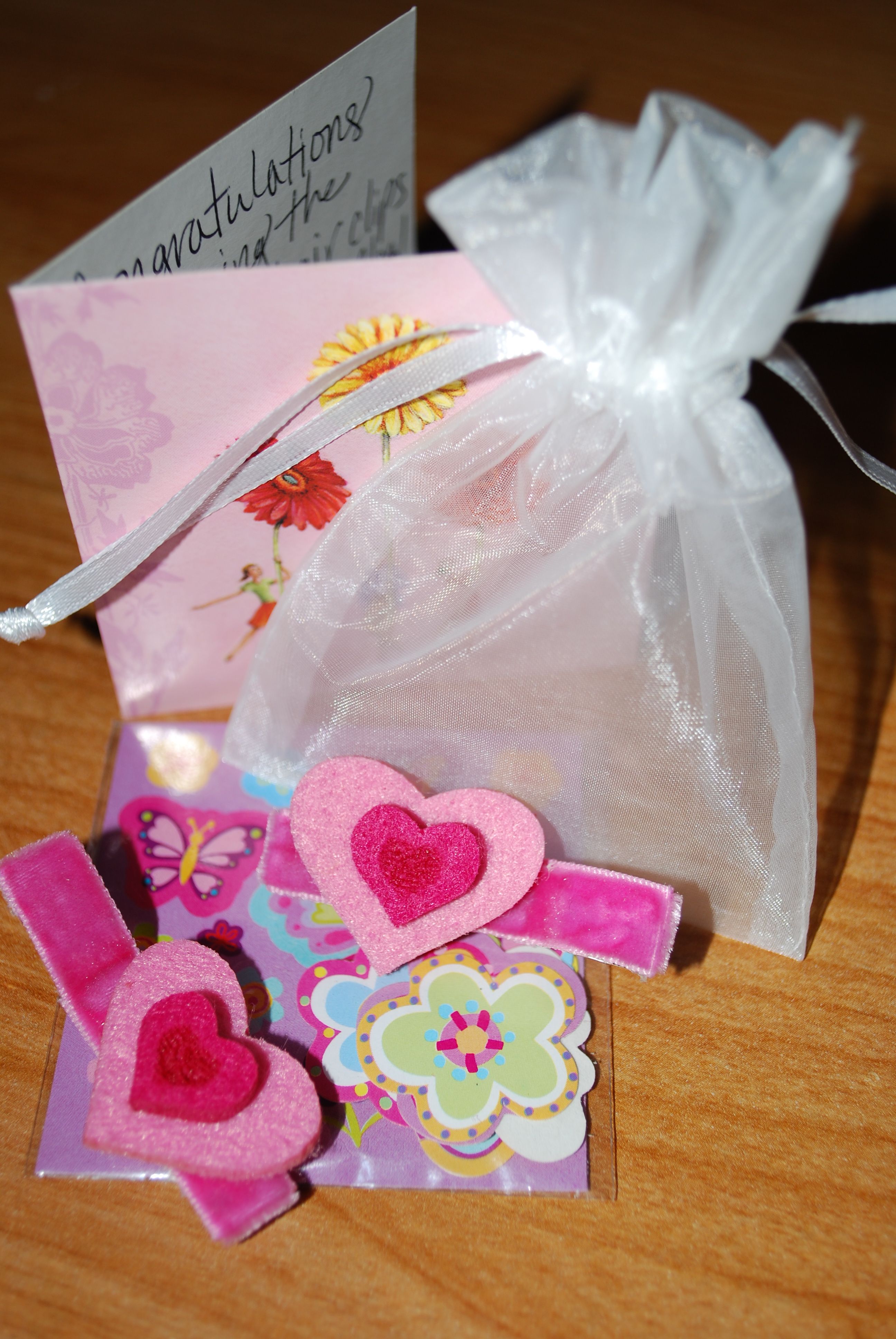 My daughter just loves them.  She's worn them to school just about everyday since they arrived in the mail.   They hold her hair very well and don't slip out.  My daughter has hair down to her knees almost so you can imagine how much hair she has.  Very few things stay in her hair without falling out and these clips are one of them and they don't get tangled in her hair either which we are both grateful for.
Not only did I think they were cute but the extra special touches made receiving them even more special.  They weren't just the two clips dropped in an envelope.  They arrived in that cute little, white, ribbon tied pouch with a personalized handwritten congratulations card and a small package of stickers for my daughter to enjoy.  The little extra touch was greatly appreciated.
Please take a few minutes to check out the other beautiful items available at the DanburyLane' Etsy Store
I wish more business owners took the time for the little extras that mean so much.