My family and I were provided a discounted room rate for our stay at the Wyndham Garden Lake Buena Vista Resort. The discount, however, does not impact our views or opinions of this resort.

The Wyndham Garden Lake Buena Vista Resort
The resort has recently undergone a makeover and I have got to tell you, it's absolutely lovely. I would find myself walking down to the lobby just to sit and relax there. There were so many different sitting areas. If you just needed a break or wanted to grab a cup of coffee at the Sundial Cafe and then relax there was plenty of space for that in the lobby.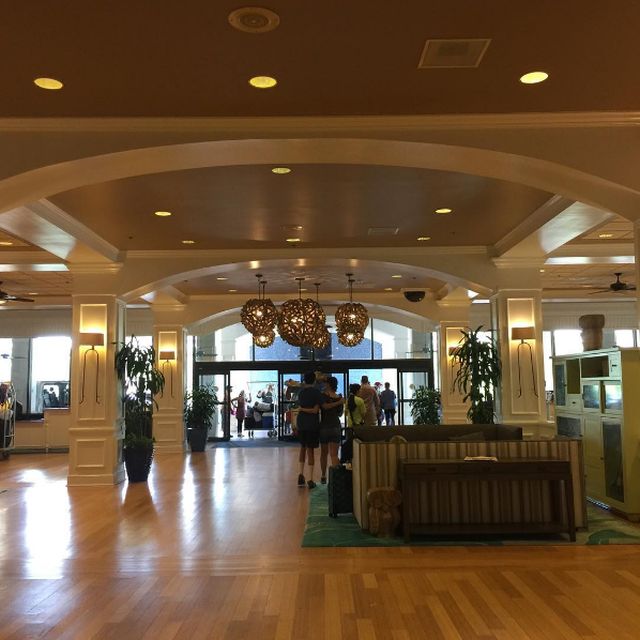 It's also really nice to have a cafe in the lobby as well as a gift shop. It made picking up cold drinks for hot days convenient. Oh and don't even get me started on the gift shop! I couldn't tear my sister away from there. They had the cutest Disney souvenirs and if you forgot anything such as toothpaste or any other small travel needs they had that too. And the best part of all well at least for this mom was the prices. They weren't the usual overpriced travel size products you might expect. The prices were very reasonable, like what you would pay at your local grocery store.
Location, location, location!
That is the thing I liked most about our stay. We were just a 7-minute walk away from Disney Springs. And believe me, we took advantage of the quick walk to Disney Springs often throughout our stay, multiple times daily actually. Seriously, it's super close.
I took a video to show you but since I am new to iPhone after years of Android I goofed and it didn't record. So much for that huh? But maybe these photos will help you picture just how close it is.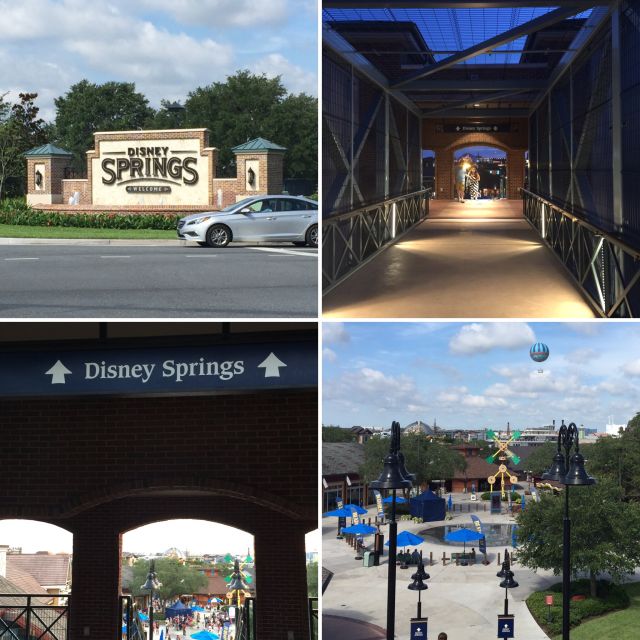 Plus it's not far to a local grocery store if you need to pick up something. We did a grocery run to pick up a 24 pack of water to put in the room's mini-fridge to take with us to Disney's Blizzard Beach. Saved plenty and it was close and easy to find as are additional restaurants if you want to eat elsewhere.
Additional resort amenities
24-hour desk staff. No matter what time I went down to make an inquiry or request I always got an informed polite response. Yeah, you wouldn't believe how late I was up some nights.
Laundry. I know, no one wants to think about laundry when on vacation but having access to a washer and dryer on-site really came in handy. I can't even imagine how much more laundry I would have had once I got home if I hadn't been able to wash clothes on-site. Not to mention I didn't have to pack as much either which was a good thing as we really over packed the Acura MDX Sport Hybrid we drove to Florida.
Gameroom. While it isn't very big, it's enough to keep little ones busy for a little while.
Pool area. Includes 2 pools, a poolside bar/restaurant with televisions and seating, a water play area for the kids as well as a hot tub. It was a nice addition that you could also get towels poolside so you didn't have to bring down your bath towels.
Character Breakfast. If you have little ones and want to do a character breakfast you can and the price is about half of what you would pay for a character breakfast at Disney. I believe there are only 2 characters and it doesn't include Mickey but it is still a good option.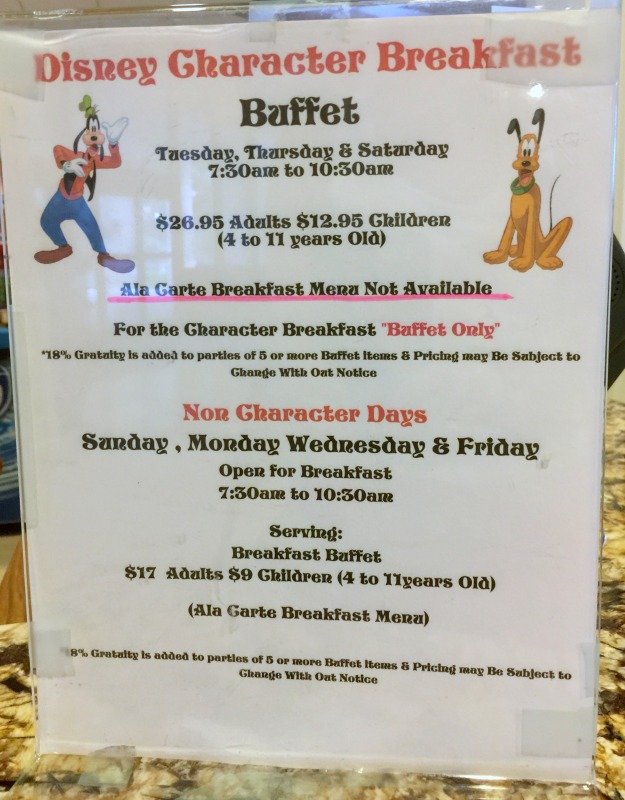 Bus transportation to and from the Disney Parks. It's nice to be able to walk out the front door of the resort and just hop on the bus to Disney and just do the same when the night is through. Please make sure you check the scheduled pick up and drop off times ahead of time.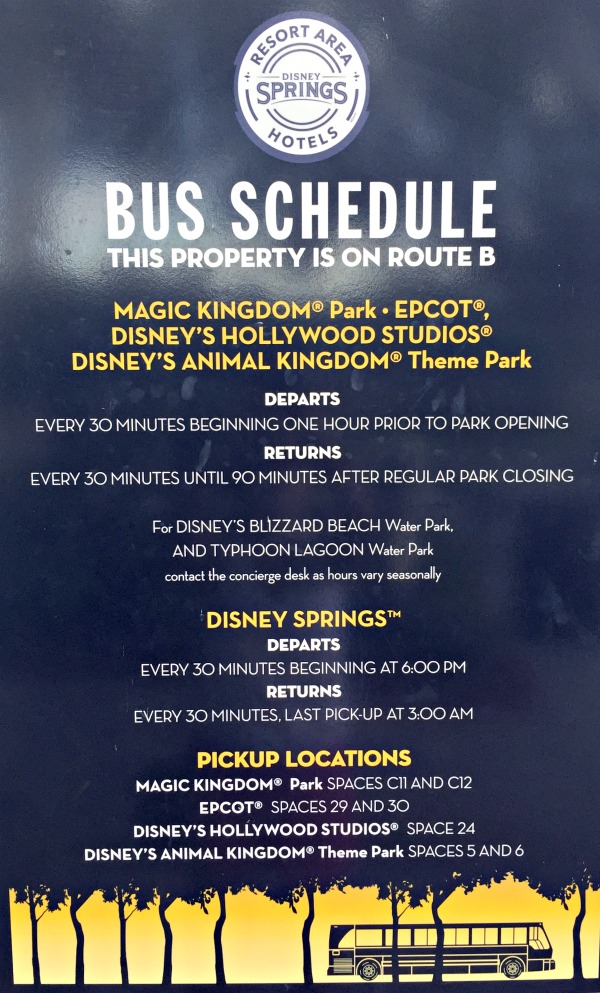 Fitness Center. This is always a nice addition but I think I got my exercise in with all that walking at Disney.
24 hour valet/on-site self-parking. There is a resort fee and a $12 daily parking fee. You can choose to either self-park or use the valet service. Both are included in that $12 fee.
The tower is beautifully renovated. However, we had a pool/courtyard view as you can see from the photograph above. It was taken right outside of our room. Both share the pool area and all other amenities. The room was clean and to me, that's what is most important. We had issues with our keys not working but the staff was very helpful every time we needed assistance. They were very prompt about getting us into our room and after a long day in the sun, it was appreciated.
Overall, we had a very nice time and would consider the Wyndham Garden Lake Buena Vista Resort again.
Thank you, Wyndham Garden Lake Buena Vista Resort for providing us with discounted rates for our very special friends' reunion. The girls had a blast and were so happy to be together again. Thank you for being a part of that.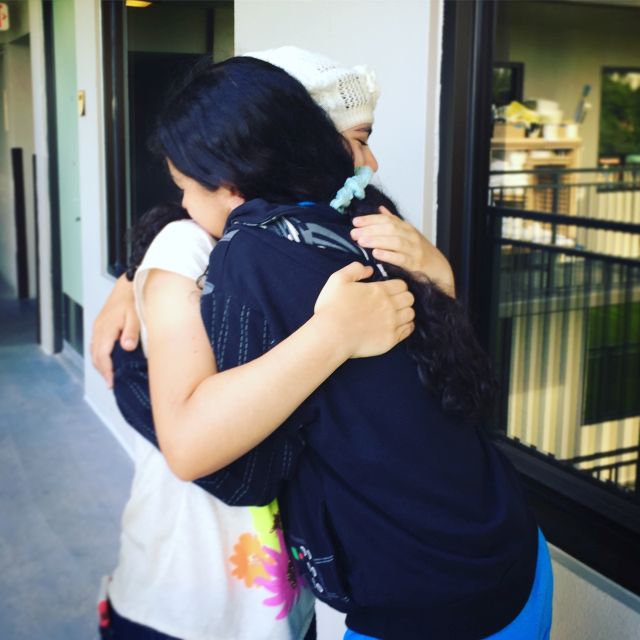 (Visited 153 times, 1 visits today)