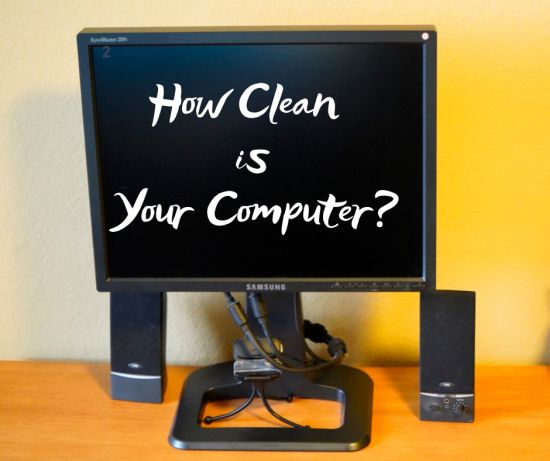 You're a good wife and mom. You keep your house clean right? No one especially me expects spotless but clean, up to date and organized is what I aim for. Don't you?
Sure we all want organization and what better time than at the beginning of a new year. I know, I know, it's already February! Where did January go? But for the sake of this article let's just go with the flow here and call it the beginning of a new year, let's not get technical okay? Thanks!
My Geeky Guy
My husband is a computer geek. Love him but he drives me nuts with all the geek stuff sometimes. And he calls me a geek. He's really big on keeping his computer organized. I get it, but mine, it's just one more thing for me to keep track of as an always busy mom. But when he showed me how old some of the files on my computer were, I promised to go through them and get rid of the old stuff I no longer needed.
Oh What You Find When You Clean House
I found documents on my computer almost as old as my kids. Okay, I can not let it get that out of hand again. Seriously, documents almost 20 years old? What was I thinking? Did I really get that busy that I didn't ever clean out these old files?
I'm a pretty organized person or so I thought. All my business documents and files etc. were good. It's just all the little extra stuff like notes, videos I had forgotten about, duplicate photos that I wasn't so good at organizing or disposing of when I either didn't need the document anymore or it was a duplicate.
I Blame This on Blogging
As a blogger, I found lots of duplicate photos that I had cropped or manipulated to use on my blog always intending to go back and delete the cropped version and I just didn't. I found old articles and programs I used to use. I found old zip files of blog themes I used a decade ago! I just couldn't believe how much junk was there.
That really adds up to a lot of wasted space on my computer system.
I admit it, it's not really blogging's fault, but it's so much easier to blame it on blogging than to take the blame myself.
Sat Down and Cleaned Up
It took a couple of days and a lot of hours but I did it! I cleaned out my computer system. Now, I'm not going to say I'm done. I have photos I need to organize but at least they aren't duplicates and I got rid of a lot of random junk. Don't even ask me why I had some of it. Don't tell my husband this, but I feel so much better now that it's done and I'm going to work on keeping it this way. Once I'm done with something off it goes to its proper home on my computer and not just shoved into the My Documents folder.
My "My Documents" folder had become my junk drawer. You know the one you shove stuff in cause you just either don't know where to put it or you just need to put it somewhere quick.
Do you dare look through your computer files to see what you have shoved somewhere just to get it off your desktop intending to get back to it?
(Visited 74 times, 1 visits today)