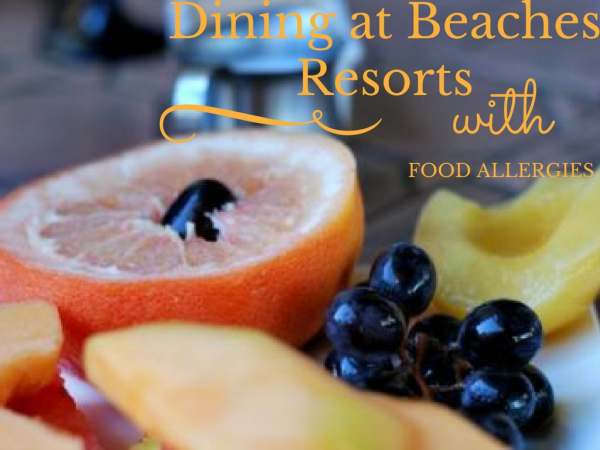 Please note that this is my personal experience. While I do contend with food allergies they are not life-threatening. Please do your own personal research when it comes to dining with your particular food allergies.
As with any other travel destination, I run into the subject of food allergies. Will it be handled right? Will it be difficult to get what I need? Will the chef's and staff even know what I'm talking about? All these questions pop into my head. And heading out of the country to Turks and Caicos was no different.
Fortunately, though, I was able to find something I could eat at all the restaurants I ate at. There are 19 restaurants at Beaches Turk and Caicos Resort Villages and Spa so I had plenty to choose from. I didn't get to all of them. It would have taken me more than the 4 days I had, even if that's all I did was eat.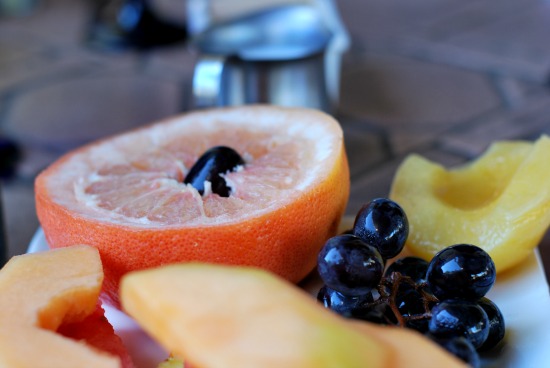 A lot of the meals included fruits, vegetables, fish, chicken and beef so I had no trouble finding something to eat. Even later in the evening and yes for some reason I got hungry late at night, I was able to order a bunless burger and some fries and I was fine.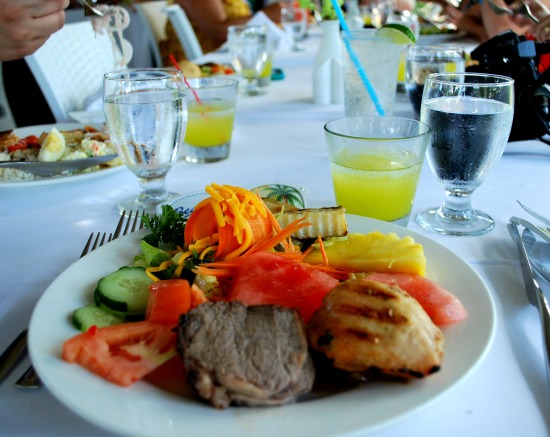 As always it's best to make your dietary restrictions known not just to the staff – i.e. waiter, waitress, chef, etc. at your chosen restaurant, but take advantage of the Culinary Concierge desk as well.
While there were plenty of delicious desserts around the resort, I pretty much stayed away from them by choice but I did opt to ask at one or two of the restaurants.
My favorite spot to eat was Barefoot by the Sea for obvious reasons its name fits it very well.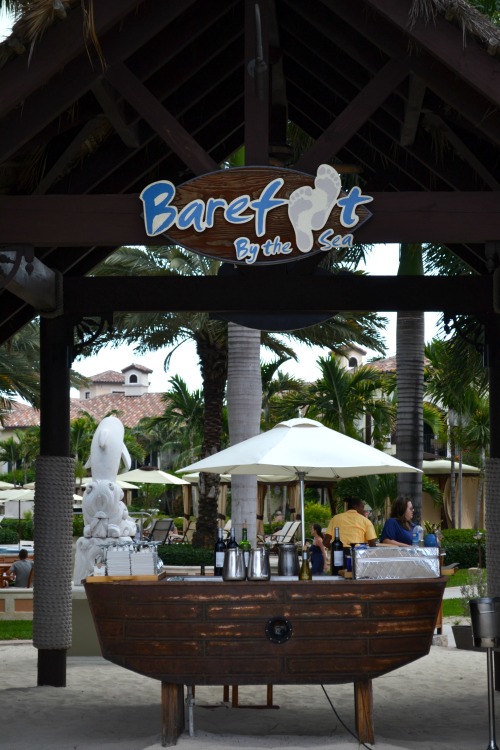 I loved sitting outdoors with my feet in the cool, soft sand while watching the mesmerizing blue waters as I enjoyed my meal. I opted for a salad so I could indulge in a delicious serving of creme brulee. Yay for dessert!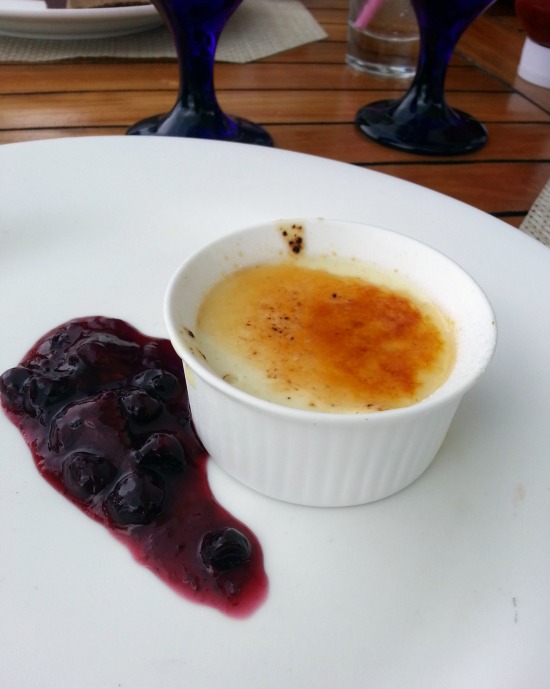 My friends, however, opted for something a bit more island fare.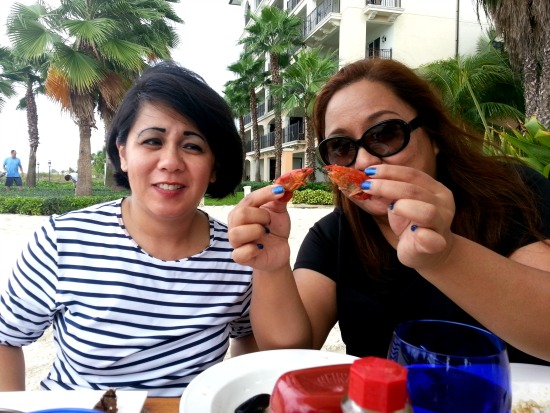 It looked really good but I just couldn't get past the baby octopus. I don't think either of them did either.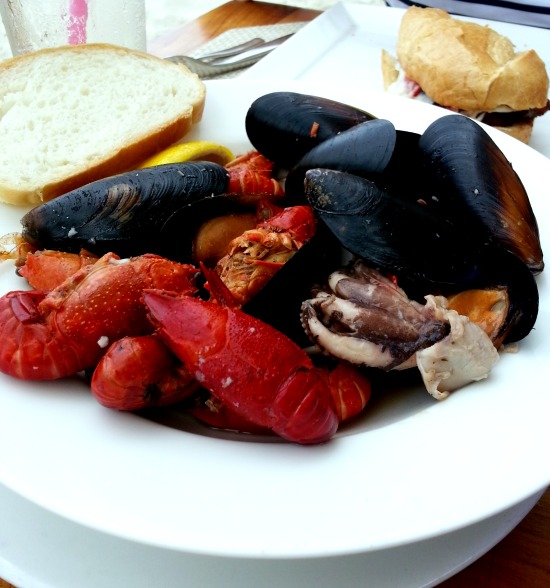 And not to be outdone by my dessert, the creme brulee pictured above, they opted for one too.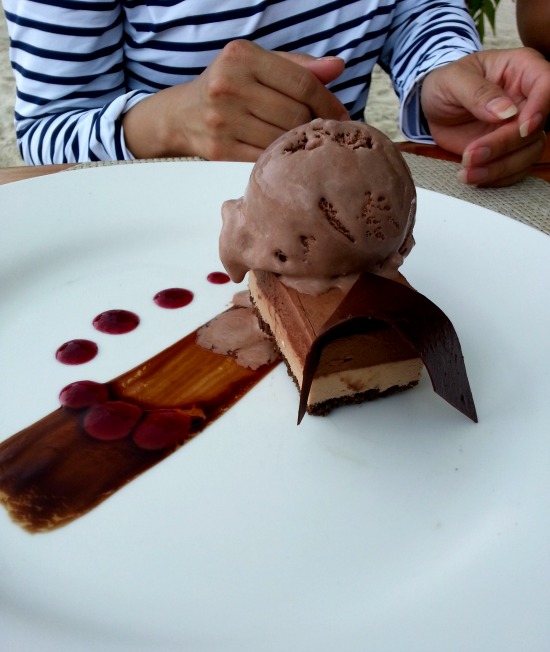 That is just one more thing there is no shortage of at Beaches Turks & Caicos Resort Villages and Spa, there are plenty of restaurants whether you are looking for healthier food options, picky eaters, burgers or ice cream! Ok, that last one isn't a meal option, but hey if you are on vacation you can totally make that call yourself.
I paid a fee to attend the Social Media on the Sand conference as you would any other conference. I did receive a discounted rates from Beaches Resorts in Turks and Caicos for my stay. Thank you to BSMMedia , Beaches Resorts and all the conference sponsors who made Social Media on the Sand possible.
(Visited 423 times, 1 visits today)