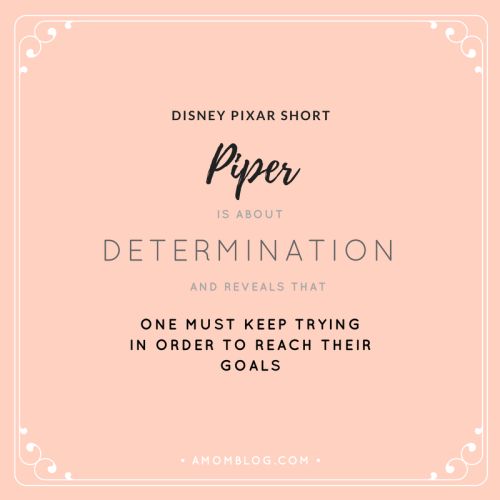 As I was going through my daughter's lunch bag I noticed a pink piece of paper folded up, curious as I am I opened it. Wouldn't you have done the same? I'm glad I did 'cause when I read it, it was about Disney Pixar Shorts. It made me smile for more than one reason. This is what it said.
Any of my Disney loving friends recognize those? I'm sure you do. They are the names of two Pixar movie shorts.
Each section had a fill in the blank format like this: The __________ by _____________ is about ________________ and reveals _________________.
I love Disney Pixar shorts. I have my favorites just like I'm sure you do. Obviously, my daughter does too and this tells me why.
Here is what she wrote: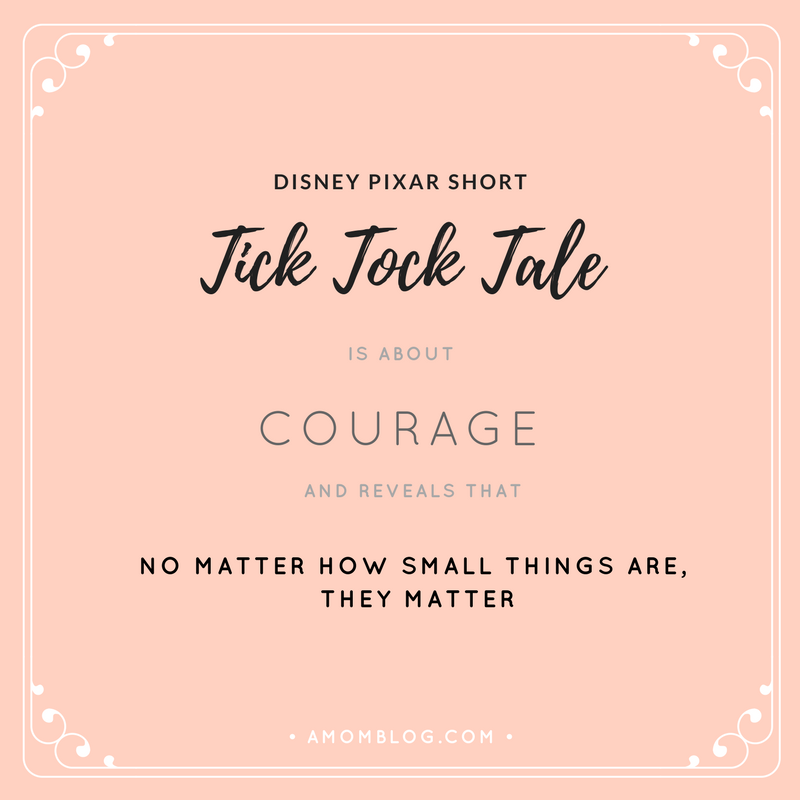 Tick Tock Tale: The Pixar Short by Pixar is about COURAGE and reveals that no matter how small things are, they matter.
Piper: The Pixar Short by Pixar is about DETERMINATION and reveals that one must keep trying in order to reach their goals.
It's nice to know that the things I share with her have found their way into her heart. The wisdom in these Disney Pixar shorts can really give you something to hang on to, something to remember, something to think about when you need courage, love, acceptance or determination.
Even though I may have felt a little guilty for looking at the paper without asking first, I'm glad I did. It kinda gave me a little peek into how she sees things. I must say, I'm pretty proud of her. She sees the good, the beauty, the happy, the love in life. I hope she always does.
I asked her today about the pink piece of paper and she told me it was a school assignment. EARs off to her teacher for knowing how to use Disney Pixar in this way.
(Visited 153 times, 1 visits today)