This post contains affiliate links which means if you make a purchase after clicking on an image or link, I make a very small amount. But don't worry that doesn't affect how much you pay. Maybe eventually, I'll be able to buy a cup of coffee with it.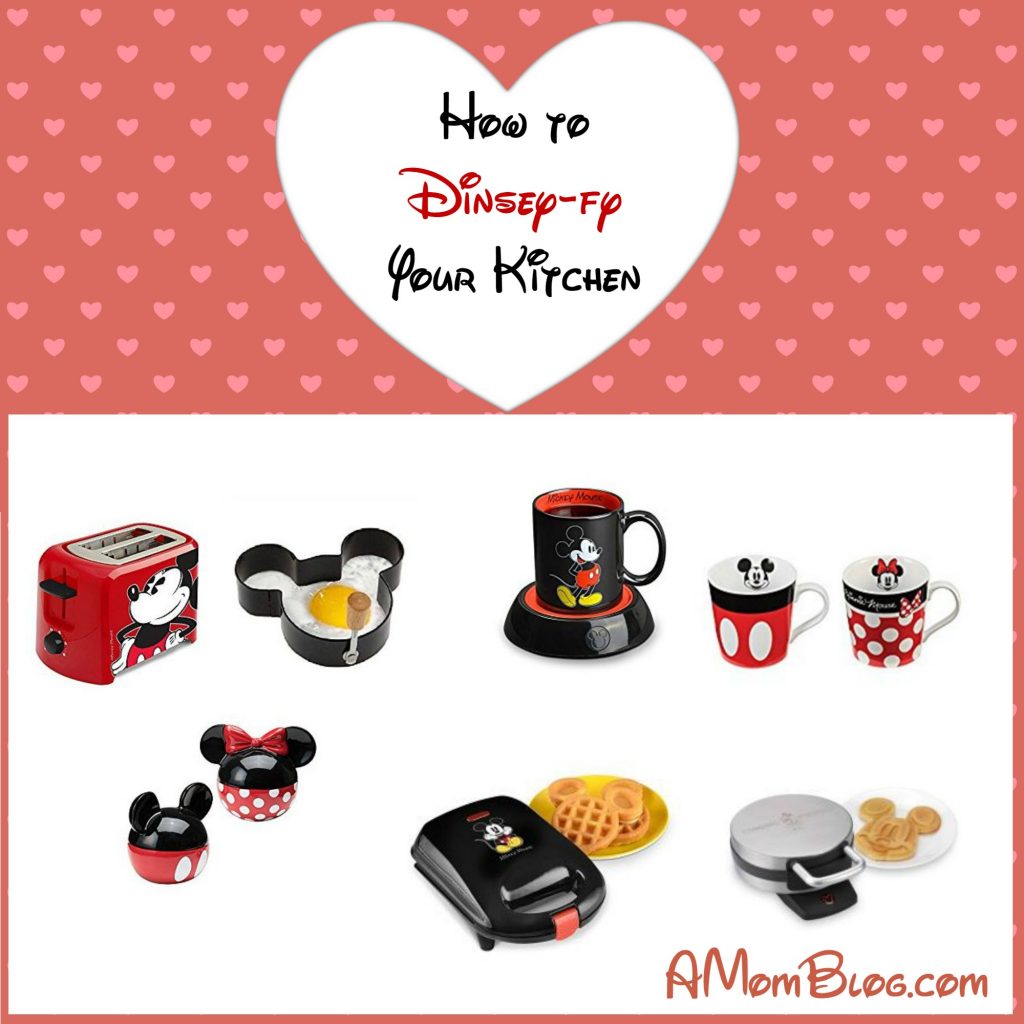 The kitchen is not one of my favorite places in my home. But if there is one thing that could make me want to spend more time there it's Disney and these awesome Mickey Mouse themed kitchen items I found on Amazon.
So let's think breakfast. What do you feel like having? Mickey waffles are always a favorite especially when you can fill his little ears up with syrup. I can't decide which I like better. What do you think? Do you like to fill up Mickey's ears with syrup or do you enjoy seeing that happy Mickey Mouse smile?
And how about a cup of coffee with your waffles in this adorable Mickey mug and warmer or mug set?
Or maybe some
Mickey Mouse eggs
and
toast
are more your taste? Don't forget to add just a dash of
salt and pepper
to those eggs.
Don't be like me and constantly burn yourself, that's no fun. There are a great variety of Mickey and Minnie Mouse themed Pot Holder and Dish towel sets available too.
With these adorable Mickey Mouse and Disney themed kitchen items, I wouldn't mind getting up early to make breakfast. Now, I'm not saying any of these items are going to make me a better cook or promise you you'll become a better cook or anything but I sure wouldn't mind seeing that adorable Mickey face every morning. How 'bout you?
(Visited 153 times, 1 visits today)