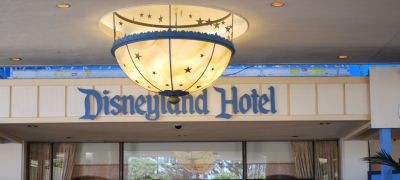 As you can imagine we were up and ready to visit Disneyland early so we packed up, checked out and waited and waited for the Anaheim Resort Transit to take us to Disneyland bags and all. We sat out in the sun for 20 -30 mins waiting till it arrived late but arrived. Well little did I know it wouldn't drop us off at the Disneyland Resort Hotel but rather at the Disneyland gate for the parks. Oops on my part. So we ended up walking through it all the way to the hotel on the other end. By this time the kids were growing just a tad bit impatient. But on to check-in at the newly renovated Disneyland Hotel.
Yes there were detours around the hotel but we made it to our room in the Frontier Tower and we were very impressed. Just take a look at some of these pics I took.
Down to every little detail, it was Disney.
From the lobby, to the carpet even down to the fixtures – you're surrounded by the Disney Magic.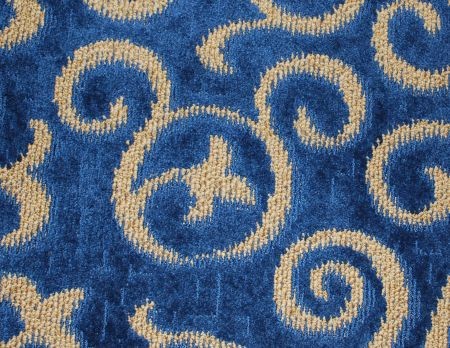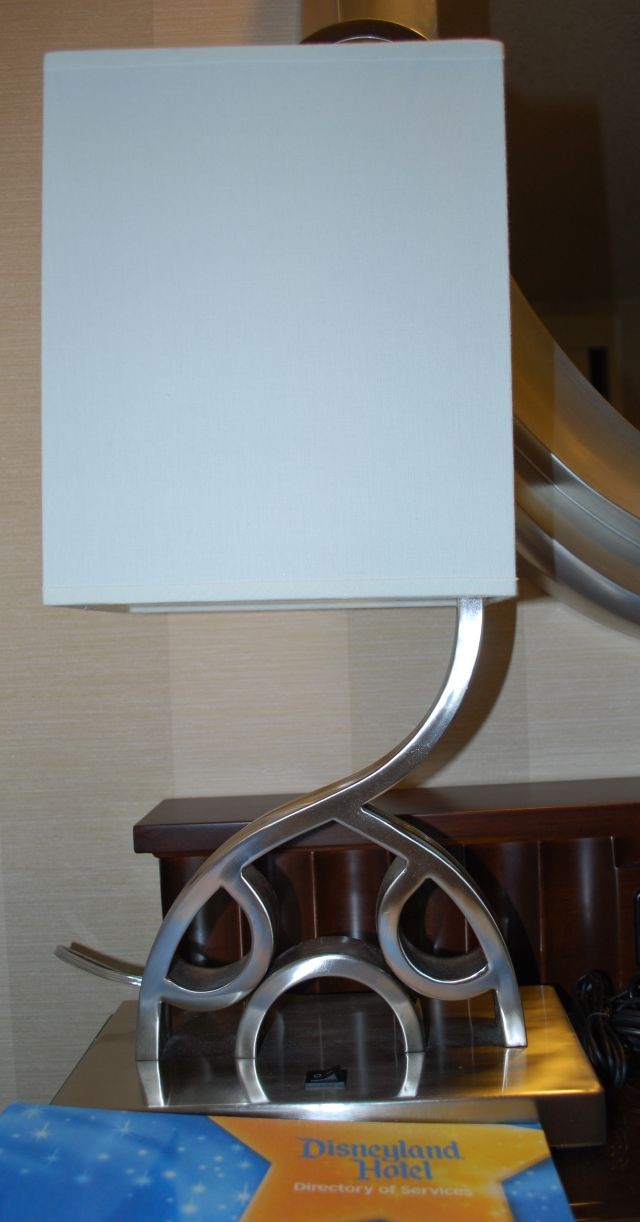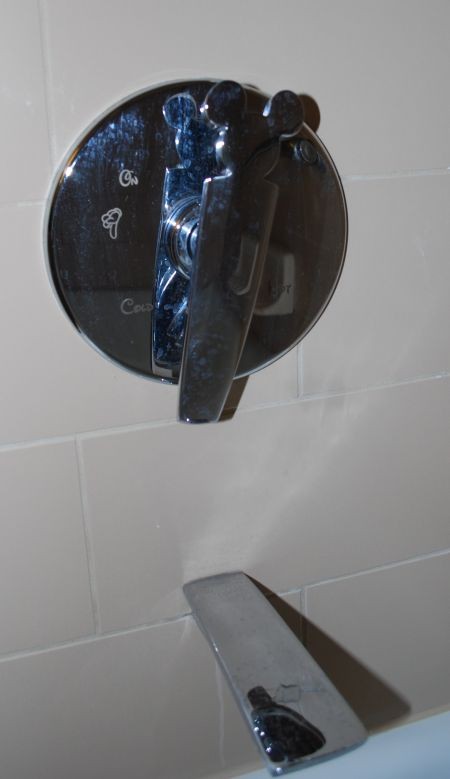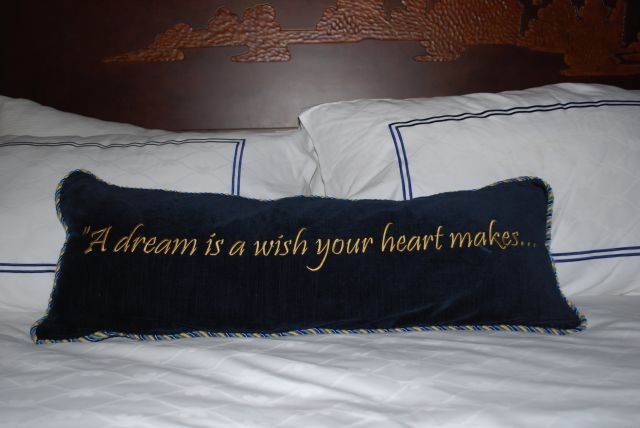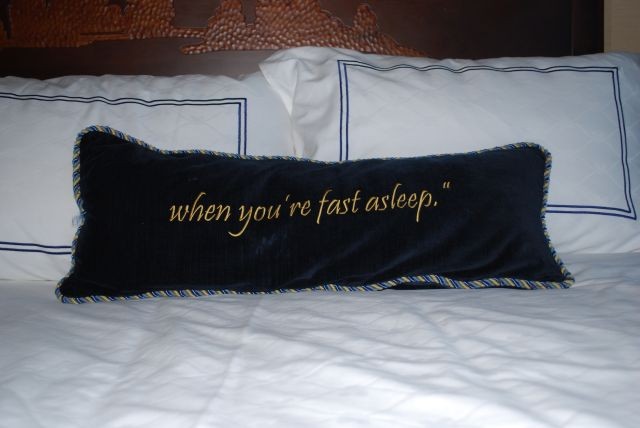 Those words were just the perfect touch before drifting off to sleep.
After receiving our welcome package we were off to the park! Stay tuned for our Disneyland and California Adventure park fun posts.
(Visited 310 times, 1 visits today)