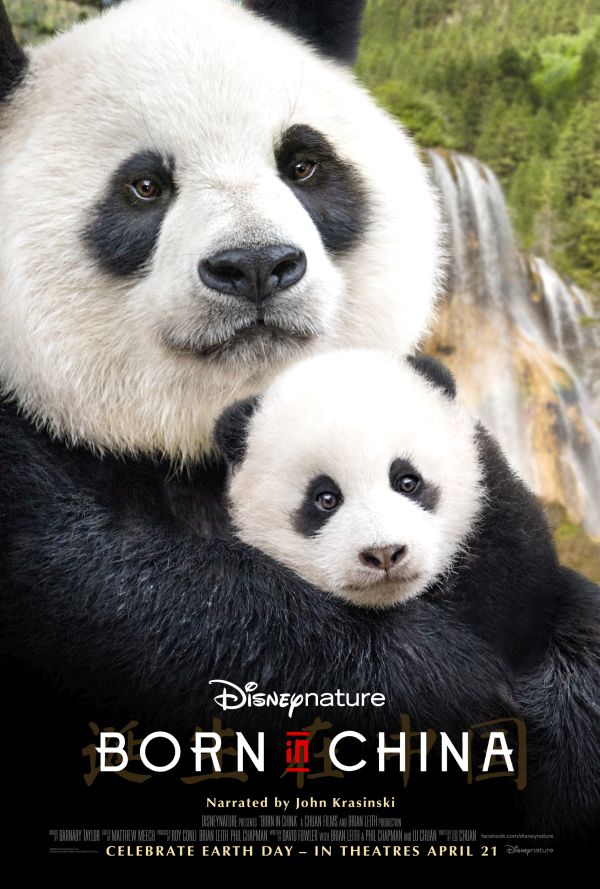 Disneynature film BORN IN CHINA will be in theaters on Earth Day, April 22, 2017. BORN IN CHINA follows three animal families – the Giant Panda, the Golden Snub-Nosed Monkey, and the Snow Leopard as well as the Red-Crowned Cranes.
This is a wonderful opportunity to teach your children about these amazing animals of China and be a part of something grand. If you see BORN IN CHINA opening week, Disneynature will make a donation to World Wildlife Fund to help protect wild panda and snow leopards in China.
Learn More About Disneynature BORN IN CHINA
You can download the BORN IN CHINA Activity Pack and the Educators guides free. The Activity pack includes:
A brief introduction to China and its culture with facts and images
Information on giant pandas

Did you know? Panda cubs are born weighing just 3 to 5 ounces.

Information on the golden snub-nosed monkey

Scientists believe there are only 8,000-10,000 remaining.

Information on the snow leopard

Snow leopards cannot roar like other big cats.

Information on the red-crowned cranes

Hatchlings leave the nest on their first day and are swimming by the time they are two to three days old.

Information on how we can all make choices that make an impact
5 fun activities your children will enjoy
Find out more by downloading your FREE activity pack and educators guides here.
 Download the Disneynature BORN IN CHINA Free Activity Pack
Download the Disneynature BORN IN CHINA Educators Guide
Like Disneynature on Facebook: Facebook.com/Disneynature
Follow Disneynature on Twitter: Twitter.com/Disneynature
Follow Disneynature on Tumbler: http://disneynature.tumblr.com/
Follow Disneynature on Instagram: http://instagram.com/disneynature
Visit the official BORN IN CHINA website: http://nature.disney.com/born-in-china
BORN IN CHINA is rated G and opens in theaters everywhere this Friday, April 21st! Mark it on your calendar so you don't miss it!
(Visited 269 times, 1 visits today)